Today in Vadodara city, NDRF, SDRF, Army and Fire Fighter teams were deployed for rescue operations post flood.
Entire city is still flooded and flood water is slowly receded.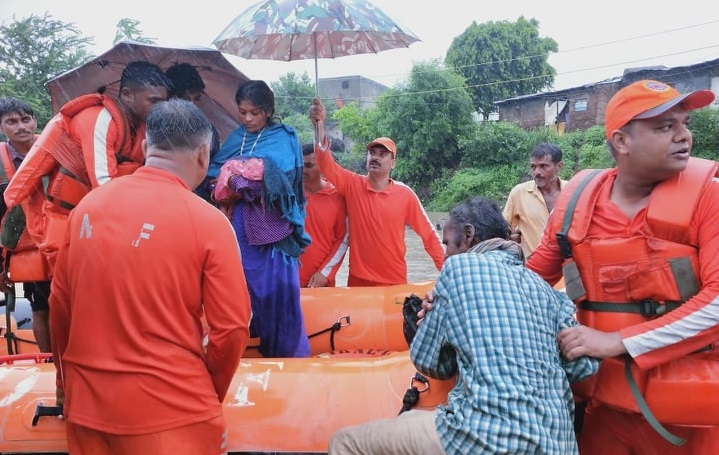 NDRF National Disaster Response Force team rescued one 15 days old infant in a brave action taken by them.  Whole family members were in very critical condition were safely evacuated with the help of NDRF team. Total 19 people were evacuated including 7 male, 8 female and 4 children including new born baby.  Rescue operation by NDRF team was carried out at Sambhoi village in Karjan Tehsil at flood hit Vadodara.
Many salutes to brave NDRF team.