Popular Musical based Indian Idol Season 9 contestants LV Revanth and Mohit Chopra visited Ahmedabad.
Mohit and Revanth are two contestants out of top 8 candidates selected.

LV Revanth and Mohit Chopra promotes Indian… by gujarat-headline1
Mohit and Revanth shared their experiences and story of struggle to get this level and opportunity in Indian Idol 9.
Revanth is a playback singer of Tollywood. He has sung for famous Bahubali movie.

LV Revanth and Mohit Chopra in Ahmedabad talks… by gujarat-headline1
Mohit was singing for Jagrata. Both the nominees look very confident. They sung a few popular songs at the promotional event of Indian Idol 9 aired on SONY television.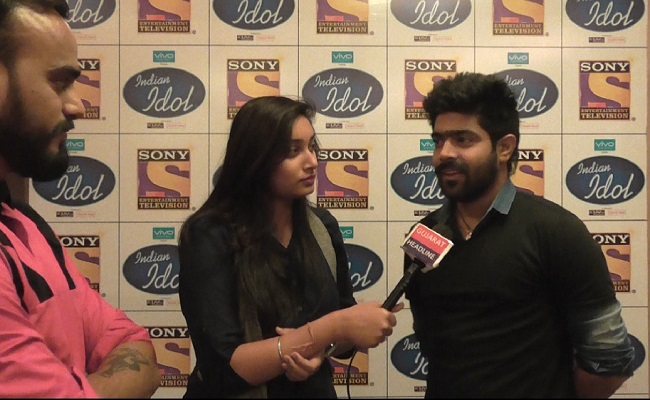 LV Revanth and Mohit Chopra in Ahmedabad… by gujarat-headline1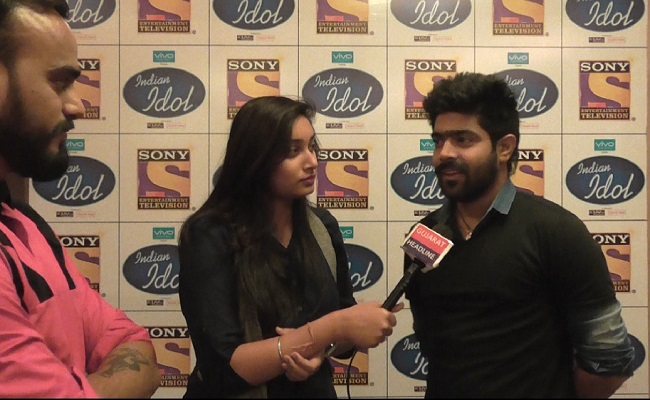 LV Revanth and Mohit Chopra in Ahmedabad sings… by gujarat-headline1