On 15th day of fasting, Hardik Patel offered water by Sharad Yadav
Today on 15th day of fasting, Patidar leader Hardik Patel refused to break his fast. Agniveshji and Acharya Pramod requested him to do parna but Hardik could not accept their request.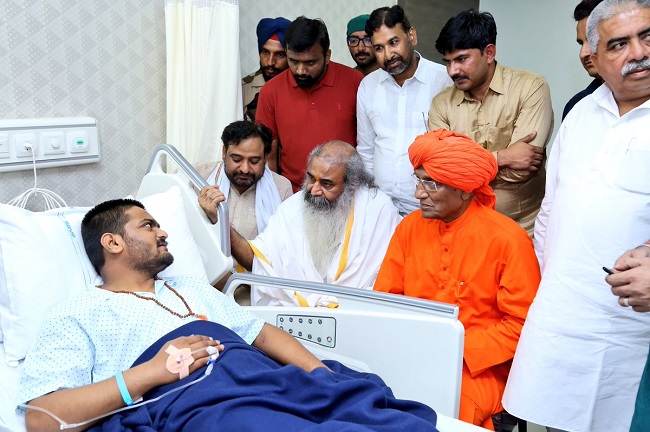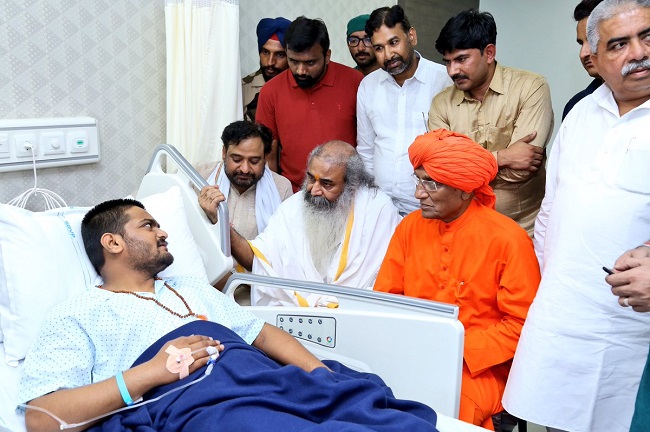 A few political leaders including A Raja of DMK and Sharad Yadav of LJD Loktantirk Janta Dal meet Hardik and inquired about his health.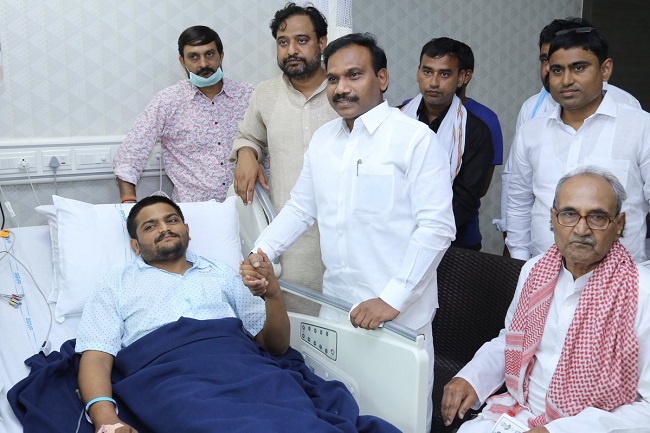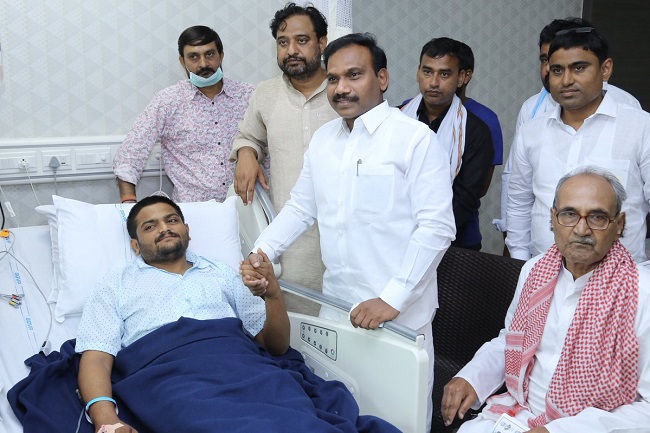 Yadav offered water to Hardik.

He has been fasting for reservation to Patidars and loan waiver to Gujarat farmers.
Through his official twitter Hardik said that I would not end up my life for those who wants to finish me.
मैं उनके लिये अपनी जान दे सकता हूँ जो मुझे स्नेह करते हैं,और मुझे ज़िंदा देखना चाहते हैं, लेकिन दोस्तों, मैं उनके लिये नहीं मरूँगा,जो मुझे मारना चाहते हैं।

— Hardik Patel (@HardikPatel_) September 8, 2018