'Panch Mahotsav 2017' Month long festival starts highlighting heritage of Champaner-Pavagadh
The architectural marvels and breathtaking landscapes of world heritage site Champaner-Pavagadh, Gujarat will provide a cultural interlude to visitors in the form of annual 'PanchMahotsav 2017' which is all set to begin from December 16th, 2017 this month.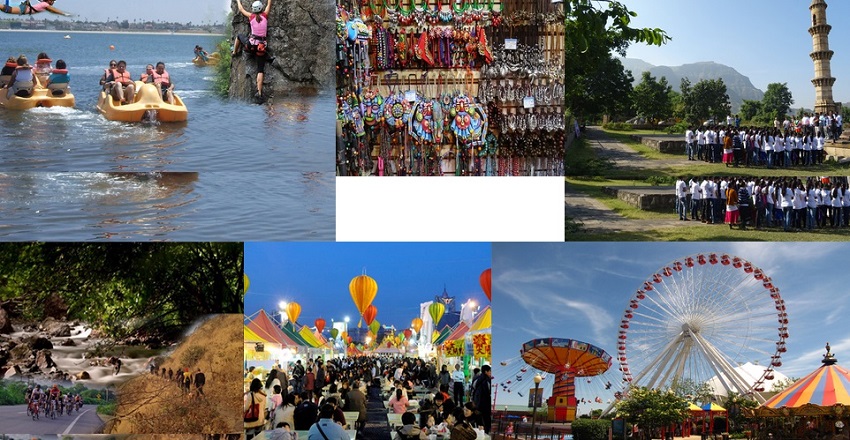 Organized by the District administration, Panchmahal, in association with TCGL, the Festival this year has in store a blend of cultural and spiritual experiences, including heritage walk, local guide facility, trekking, amusement park, cultural performances, craft market, food market, themes based pavilions, performances by renown artists, tribal dance performances, Garba competition, parikrama, Mahaaarti, light and sound show, Sufi dance, photography exhibition, historical drama and dayro, and much more.
"PanchMahotsav 2017 is set to be one of the biggest cultural festivals of the year, with a line-up ofover 150 stalls for food and shopping. We have also set up around 50 tent houses for visitors this year. With a grand Swiss cottage tent being set up near a picturesque view of hills against the Vada Talav, we are set on kicking luxury stay up a notch during the festival", according to district administration.
The mega-fest also has in store a mélange of gala programmes, scheduled to be held from 23rd December, 2017 to 27th December, 2017. The cast includes attractions like Tent city, adventure sports, craft bazaar, traditional food bazaar, heritage tour, forest trail, pilgrimage tours, and much more.