Tarak Mehta Ka Ulta Chashmah fame Disha Vakani's Baby Shower
Today Baby Shower ceremony of tv star Disha Vakani aka Dayabhai of Tarak Mehta Ka Ulta Chashmah TV serial was performed.
Dishna was spotted cladded in Red Chaniya Choli in a traditional ceremony celebrated with a relatives in friends.
Disha Vakani is expecting her first child.
Taarak Mehta ka ooltah Chashmah's Disha Vakani AKA Daya shares her success story
How does it feel to be a part of SAB tv's Taarak mehta ka ooltah chashmah ?
It feels really nice to be a part of the show. Eight years have gone by and we did not even realise it, we have become a big happy family here. There's just something else about working with the team here, a different type of humour is created while we work together and coordinate with each other. Like when Sridevi won her National Award for Chandni she had mentioned that it is not just her award and that she could only win it because of her team. Similarly, our show's success also is due to all hands coming together in making the show. The team we have here, right from the Spot boys, writers, producer to artistes and even the audiences' love is responsible for our success. The love has grown slowly over the years and we have been a witness to that. People love us, love the characters we play, recognise us instantly where ever we go.
How excited are you on the completion of 2000 episodes?
Taarak Mehta Ka Ooltah Chashmah sets is always full of life and happiness, we are excited about adding that one more 'zero' to the count. We have always been excited and have always celebrated all our feats like when we completed 100, 500, 1000 episodes. We were very sure that we would touch another milestone of 2000 episodes. We also have our audiences' blessings and this makes us really happy.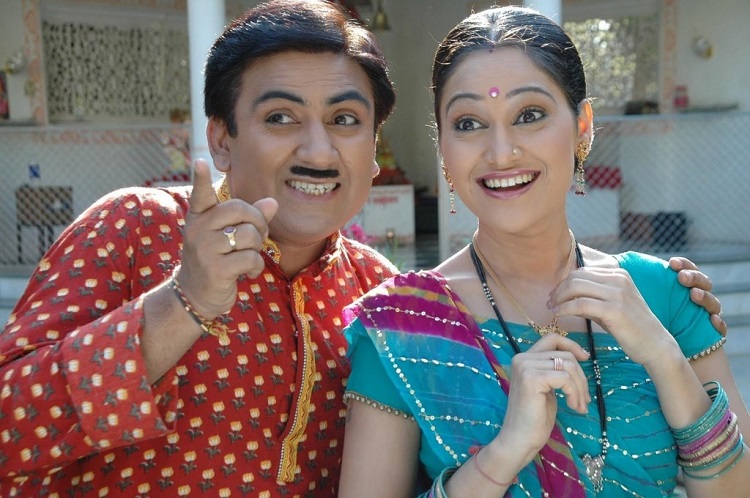 How has your experience been shooting with all the co actors?
It is indeed a big happy family here on the sets; we have a blast working together. Even if you are upset for some reason or the other, you will forget all your sorrows once you meet the team and work with them.
Your message to the fans on the occasion of completing 2000 episodes
I feel blessed on having received so much love and affection from fans everywhere. I would like to thank them on this occasion; it would not have been possible without their support.
Any favourite moment/ episode you have from the show that you remember fondly?
A huge advantage we have while working on the show is that a lot of Bollywood celebrities come to visit us on the sets for some collaboration. It is good fun when that happens as we get to meet them and even chat with them. Once during the Mahavir Jayanti special episode, I remember we had got a real gold idol of Lord Mahavir idol on the set and I had got a chance to hold it in my hands. I really cherish that moment since I'm a believer in Lord Mahavir too and feel blessed about the experience.