Today in Gandhinagar, one youth tried to commit suicide in Gujarat CM Chief Minister Office for inaction against theft by sand Mafia at Aji and Und river .
One Gokul Bhai Varu attempted suicide by taking poisonous medicine on the fourth floor of Swarnim Sankul. Gokul belongs to Mavapar of Jamnagar.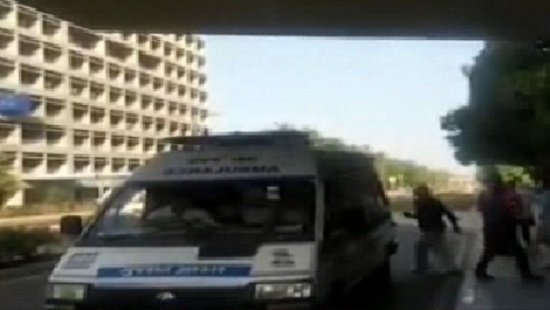 He felt frustrated after complaints at district level and with CM office over theft by sand mafia.
Gokul was saved by CM office. He was immediatelt rushed to hospital in 108 Ambulance.
As per source.
Suicide attempt
Gujarat CM Office
youth
Chief Minister