The Fitness Studio held a Zumba Dance Show with performances from International and National Dance Trainer Zumba Master Class. More than 200 participants danced at the tune of Zumba Dance Master.
New Jersey based Zumba Jammer Vin Iyer, Dhiraj Sood and Sucheta Pal graced the show and gave useful tips. The session lasted for 90 minutes.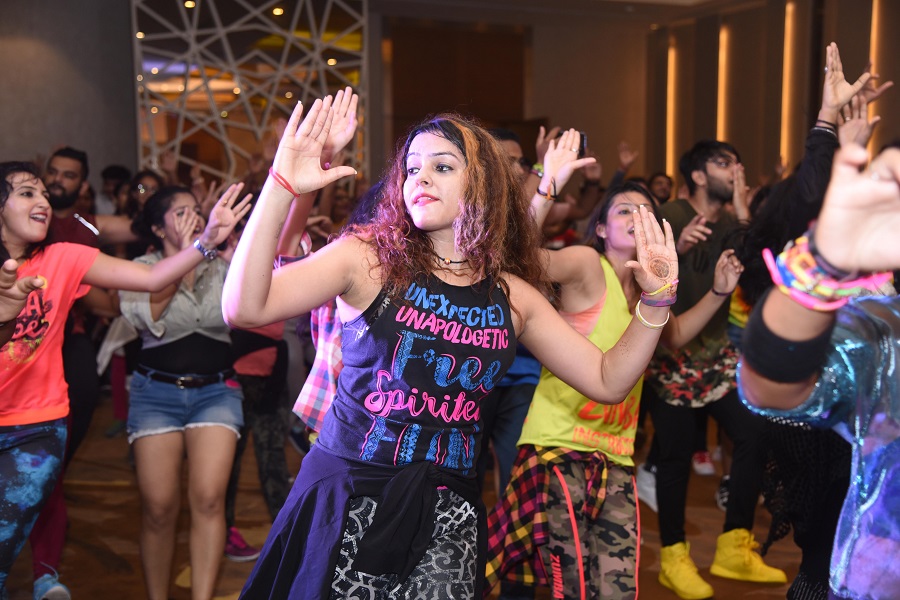 Zumba Dance Master Dhiraj Sood explained benefits of Zumba saying that it is very easy dance steps are very easy and peppy, anyone at any age can do Zumba. In 90 minutes participant burn upto 600 to 800 calories, is the benefit. It tones up the body.

Zumba Dance is new attraction for people of Ahmedabad.
The event was held in Renaissance Hotel in Ahmedabad.