Related Articles
VIDEO OF TADASHI YANAI CHAIRMAN UNIQLO MEETS NARENDRA MODI Tadashi Yanai Chairman of UNIQLO calls on Prime Minister Narendra Modi in Delhi.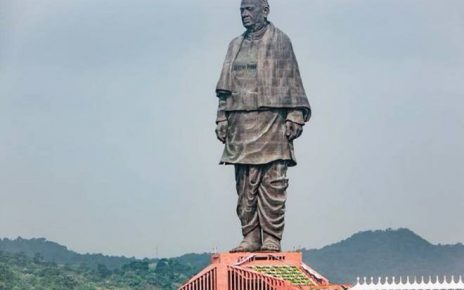 An FIR has been lodged against unknown person in Gujarat for placing online Adv advertisement to "sell" Statue of Unity for Rs 30,000 crores to "meet" government's "requirement for money" for hospitals and medical infrastructure to fight COVID19 said Police. The Statue of Unity is a memorial dedicated to Sardar Vallabhbhai Patel, who was a lawyer […]
In a drive by Health Department of Vadodara authorities, VMC has distroyed stock of watermelon and mango including ice bars , sugar juice sold on roads at new VIP road of the city. Due to hot summer, harmful stock of 40 kg sugar juice was destroyed on the spot.