Today BIMSTEC leaders including PM Narendra Modi and premiers of participating countries before the start of the Summit in Goa.
All were honoring the memory of one of Asia's tallest leaders. The BIMSTEC leaders observe a silence for one minute in memory of the late King of Thailand.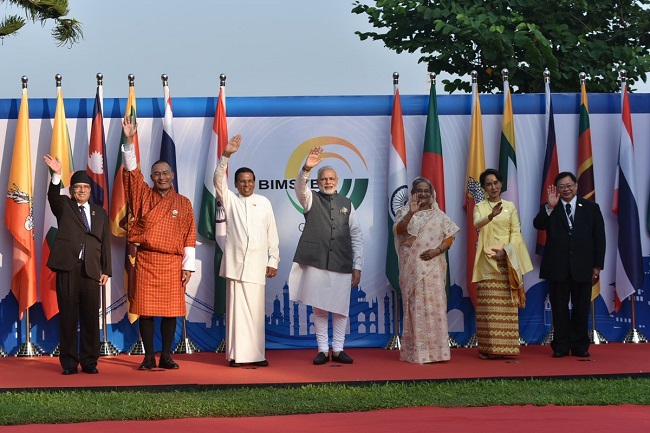 BIMSTEC leaders were discussing regional and global issues at the Summit in Goa.