HI-LIFE EXHIBITION kickstarts TODAY (9th June) & will be up till TOMORROW (10th June), with a wonder of display showcasing over 250 Designers across India. HI LIFE Exhibition, India's most exclusive showcase of haute couture, personal style, home decor & luxury products returns to Ahmedabad.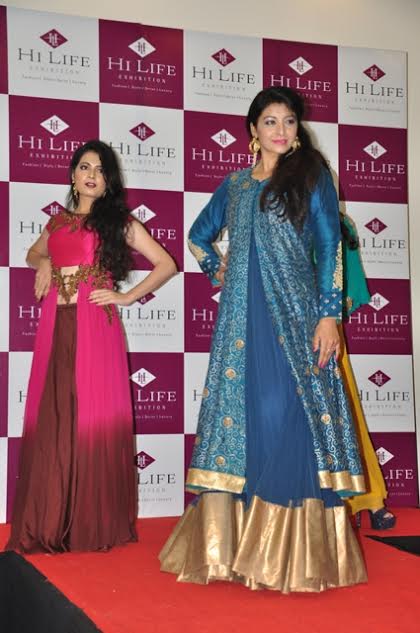 The exhibition will showcase the finest work of nearly 250 designers & labels from across India. This summer, turn up the heat with the latest designs in couture and home decor. Indulge in the latest trends from the Indian fashion circuit. And keeping you in sync with these latest trends in fashion and lifestyle is HI LIFE Exhibition.
When it comes to an exclusive showcase of chic and elegant couture there is only one name – HI LIFE EXHIBITION. Hi Life has also achieved success because of it's patrons from the film & fashion fraternity, who are the real trendsetters that this country follows. From Chennai to Bangalore, Hyderabad to Cochin, Mumbai to Jaipur, and from Pune to Sri Lanka, HI LIFE has made head turns throughout India.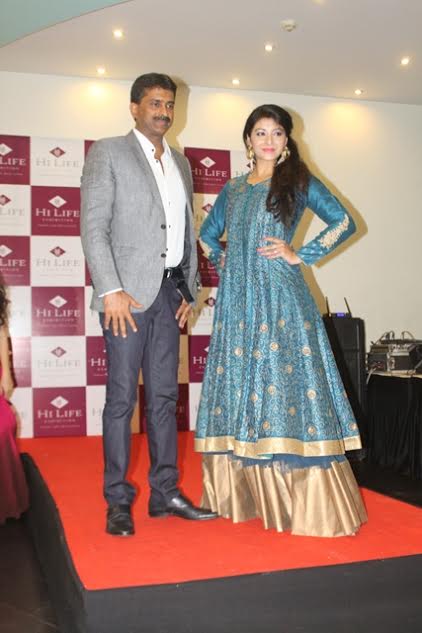 This exclusive exhibition of 250 designers from across India, is all about new trends, styles, and fashion statements. Be it wedding ensembles or elegant ethnic wear, amazing accessories or warm home decor, or even artifacts and gifting ideas; at the HI-LIFE EXHIBITION, there is something that will appeal to a host of artistic minds. The event is targeted at the affluent and the more sophisticated audience. HI LIFE Exhibition is eagerly anticipated, both by participants and visitors. With tremendous media coverage the exhibition is sure to be the most talked-about event of the city.