Prime Minister Narendra Modi arrives in New York for the 69th Session of United Nation General Assembly(UNGA). PM Modi is on a 5 day tour to USA.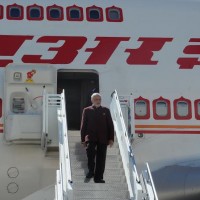 PM Narendra Modi received by Indian Ambassdor to US on arrival at JFK Airport in New York.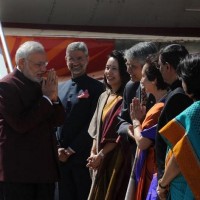 Modi's convoy enroute to New York.
Modi receives overwhelming response in New York. Modi supporters gather in large number outside Palace Hotel in New York.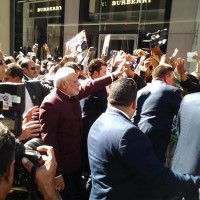 Modi made overnight halt at Frankfurt after starting from September 25 from India.