In last 24 hours in Gujarat 1259 cases of COVID-19 have been reported. 151 people were discharged and 3 died.
Active cases crossed 5858
Total cases: 8,35,028
Total Discharge: 8,19,047
Total deaths: 10,123
Total cases of Omicron variant: 152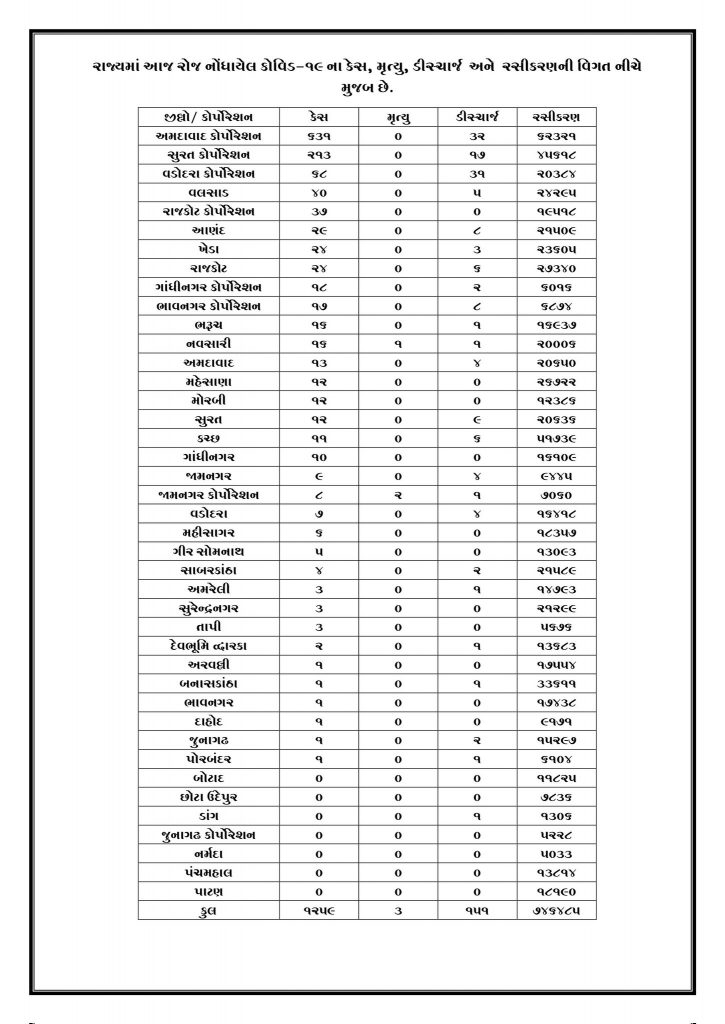 In the last 24 hours, 16 cases of Omicron variant have been reported in Gujarat .
Total cases: 152
Total discharge: 85
Active cases: 67
Coronavirus erupted once again in Ahmedabad city. On the other hand Micro containment area also huge increase in AMC Ahmedabad Municipal Corporation today announced 21 new areas as micro containment. Number of micro containment area in city has increased to 65.