Today in a press conference in Ahmedabad, Gujarat Congress leader slammed PM Modi over Uri attack in J&K. Vaghela criticized PM that duing UPA rule, he always used to criticism attack by Pakistan on India but when he took oath as PM, invited Pakistan PM and visited him on his birthday. Now it is time to show strength instead of doing Mann Ki Baat.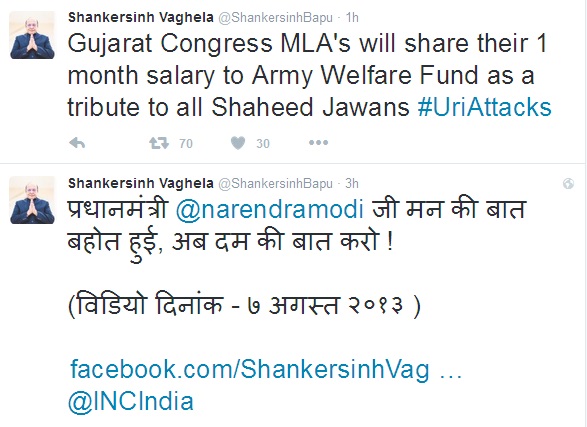 Due to immature behaviour of PM our international relations with any country is not good. After 2 and half years, he remembers of Gujarat because elections are coming in Gujarat. Congress feels that he should frequently come to Gujarat but did not do marketing of his photograph.
Gujarat Congress leaders have decided to donate one months salary for the benefit of Uri attack martyrs.