2008 Ahmedabad Serial Blast: Crime Branch took Terrorist Tauqeer to Bharuch
Today in 2008 Ahmedabad Serial Blast case,  Crime Branch has taken Terrorist Tauqeer to Bharuch at Sherpura.
Terrorist has been taken amid tight security by Crime Branch to reconstruct the site.
Tauqeer and Bhatkal had stayed in Bharuch before conspiracy of bomb blast. Both had rented a house in Sherpura and stayed there for 2 to 3 months.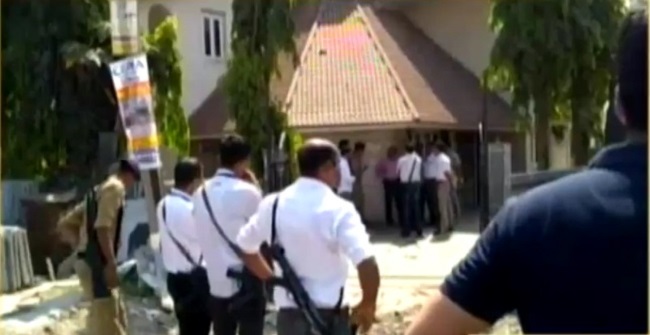 Crime Branch team was investigating at the rented house in Bharuch. Involvement of resident of Bharuch is being probed.
House owner in Sherpura had no clue that his tenants would be planning a conspiracy here.
Due to lot of crowd around Tauqeer was not taken out of the van.