Bollywood veteran actor Dharmendra dances with grandson Karan Deol on iconic song Yamla Pagla Deewana at sangeet celebration recently.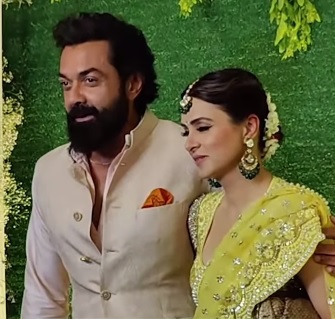 The stylish duo steals the show. Bobby Deol and his wife Tanya Deol make heads turn at Karan Deol's Sangeet Ceremony.
Sunny Deol's cousin and son Abhay Deol and Rajveer Singh grace Karan Deol's Sangeet Ceremony.
A cute couple made in heaven Karan Deol and Drisha Acharya strike a picture-perfect pose at their Sangeet Ceremony.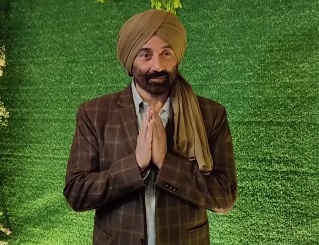 Father's Love Shines Bright, as Sunny Deol graces son Karan's Sangeet Ceremony with joy.
Ranveer Singh greets Sunny Deol with a hug at Karan Deol's Sangeet festivities