Due to dust and rising pollution AQI Air Quality Index of Ahmedabad is increasing at an alarming rate. By 22nd May AOI to remain unhealthy has been forecasted by concerned agencies on their website.
AOI is an international standard fo measuring air quality. Gandhidham remains top on AQI with 158, whereas Ahmedabad mesaures 135 AQI , followed by Valsad with 129 AQI , Gandhinagar with 121 AQI, Anand with 106 AQI, Rajkot with 98 AQi and Ankleshwar-Morbi with 93 AQI.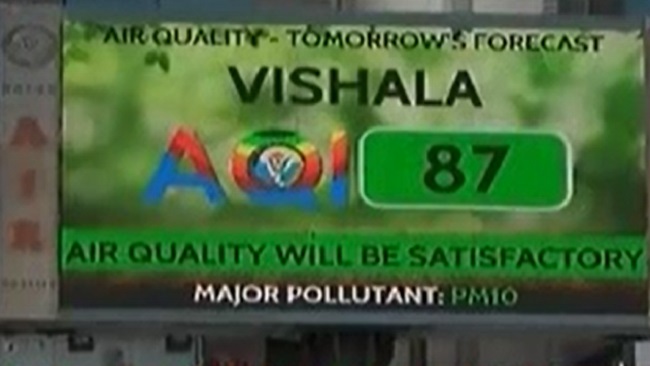 Since February Air pollution is rising and number in cities with 100 plus AQI is also increasing. There is a website which collects information on 6 types of pollutants through live monitoring.In Gujarat this data is provided by Central Pollution Control Board.
Air Quality Index presented here are based on 15th May 2019.