Bollywood Actor Tanuj Virwani as their brand ambassador with this launch
Ahmedabad, India – July 16, 2023 – Adine Technologies Private Limited, a leading technology company based in Ahmedabad, is excited to announce the launch of their latest fantasy sports mobile application, YU11. The innovative fantasy sports app aims to provide a thrilling and immersive experience to sports enthusiasts, allowing them to create their dream teams and compete against each other in various popular sports leagues. To add star power to the launch, Adine Technologies has appointed popular Bollywood actor Tanuj Virwani as the brand ambassador for YU11 Fantasy Sports.
YU11 Fantasy Sports offers a unique and engaging platform for users to showcase their sports knowledge and skills. With a wide range of sports leagues to choose from, including cricket, football, basketball, and more, users can assemble their fantasy teams by selecting real-life players and earn points based on their performances in actual matches. The app provides users with real-time updates, live scores, player statistics, and an interactive interface that enhances the overall gaming experience.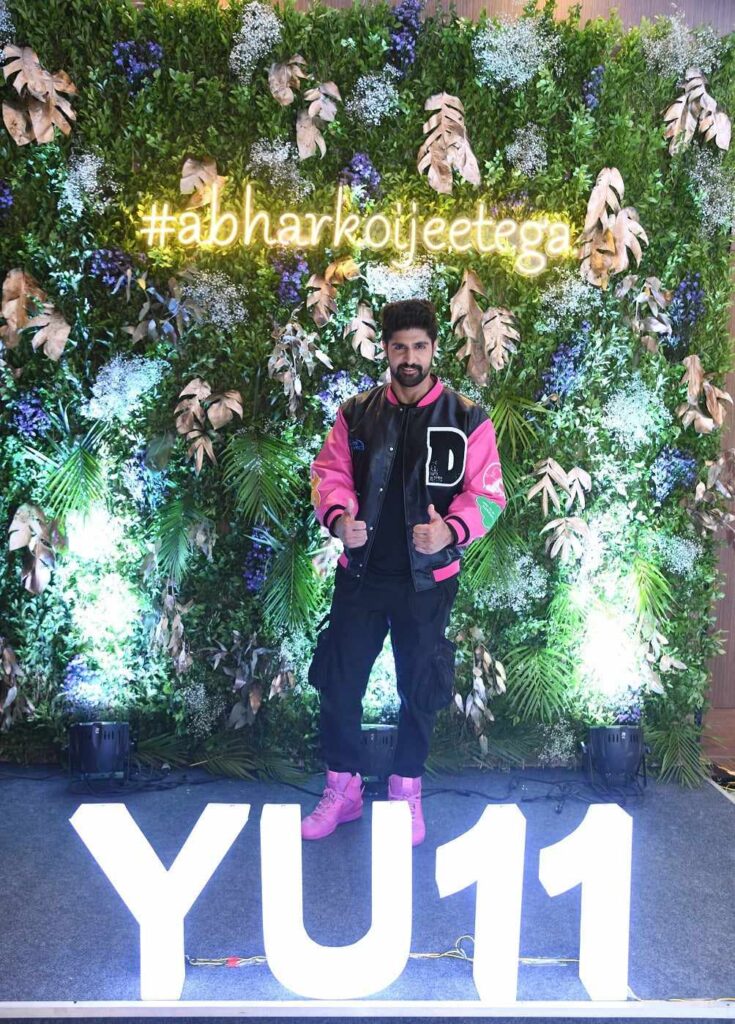 Adine Technologies aims to revolutionize the fantasy sports industry by providing a user- friendly and feature-rich application. YU11 Fantasy Sports will offer a seamless and intuitive interface, making it easy for both beginners and seasoned players to navigate and enjoy the app. The app will also include various game formats, such as daily contests, head-to-head challenges, and league tournaments, ensuring that users have a wide range of options to choose from and stay engaged throughout the sports season.
Manoj Khinchi, Director of Adine Technologies Pvt. Ltd. Said, "We are thrilled to launch YU11 Fantasy Sports and bring an exciting fantasy gaming experience to sports fans across India. Our aims to provide users with a platform to unleash their sports expertise, compete with friends and fellow enthusiasts, and win exciting rewards. With YU11 Fantasy Sports, we strive to create a vibrant community of sports lovers who can engage in friendly competition and stay connected with their favorite sports".
Adding to the excitement of the launch, Adine Technologies has partnered with popular Bollywood actor Tanuj Virwani as brand ambassador for YU11 Fantasy Sports. He is widely recognized for his versatile acting skills and has gained immense popularity for his roles in prominent projects like the Amazon Original series Inside Edge, Alt Balaji's Code M opposite Jennifer Winget, and ZEE5's highly successful show Poison. As a sports enthusiast himself, Tanuj Virwani resonates with the passion and spirit of YU11 Fantasy Sports, making him an ideal choice as the brand ambassador.
"I am delighted to be associated with YU11 Fantasy Sports and Adine Technologies. Fantasy sports have become an integral part of the sporting culture, offering fans an opportunity to be actively involved in the games they love. YU11 Fantasy Sports promises to provide an immersive experience, and I am excited to be a part of this journey. I look forward to engaging with the users and sharing my own passion for sports through this platform", said Tanuj Virwani.
Aprat from Tanuj Virwani, Singer Javed Mohsin , Bollowed Star Mandeep Mani, Singer- Priyankit Jaiswal also part of this grand launch. The entire event has been managed by threefactor event Management Company.
YU11 Fantasy Sports will be available for download on both Android and iOS devices starting July 16, 2023. Users can visit the official website or respective app stores to get the app and start their fantasy sports journey. To celebrate the launch, Adine Technologies is offering exciting promotional offers and rewards for early adopters.