Gujarati Feature Film 'SUPERSTAR' a musical thriller drama which will be enjoyed by the youth and family audiences. Navkar Events Pvt. Ltd. presents its maiden SUPERSTAR introduces Dhruvin Shah who is a Hollywood trained actor in the title role and the famous TV actor Rashami Desai for the first time in a Gujarati film.
The supporting cast of SUPERSTAR comprises of Mitil Jain and Aarian Sawant — established TV actors who have acted in famous prime-time serials – have given superlative performances. SUPERSTAR is helmed by the young director Bhavin Wadia and written by Mrugank Shah.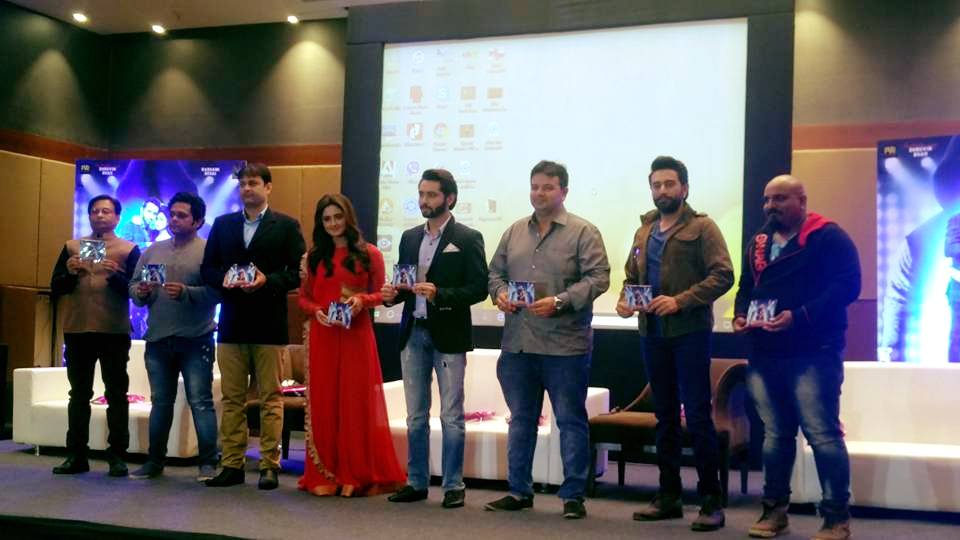 SUPERSTAR is film with many twists and turns in its plot that will keep the audiences totally engaged till the end. It is filled with drama, intrigue, suspense and emotions with huge production values and superlative and super hit songs.
Shekhar Ravjiani of the famous Bollywood composer duo Vishal-Shekhar has sung his first ever Gujarati film song for this film. The other songs have been sung by Armaan Malik — the current chart-topping singer of super- hit Bollywood songs and Arvind Vegda — the electrifying live performer who has a unique style of singing Gujarati and Hindi songs.
Parth Bharat Thakkar have composed all the super-hit songs of SUPERSTAR. Lyrics have been penned by Niren Bhatt and Aishwarya Majumdar — she has also lent her voice for one of the songs. The online campaign of SUPERSTAR has already created curiosity and buzz among the audiences. Film will be in the cinemas on 15th Jan.'17.