Ahmedabad : International Kite Festival started by Vijay Rupani
With launch of 30th International Kite Festival, Gujarat welcomes 145 Kite lovers from across the globe fro 45 countries. Many Kite flies and enthusiasts from abroad and India participate in event held in Ahmedabad and other cities including Vadodara, Surat and Rajkot. In the festival participants are from 14 states.
Total 650 kite flyers are taking part in the international event.Kites symbolises fun, social integration, freedom, friendship & traditions.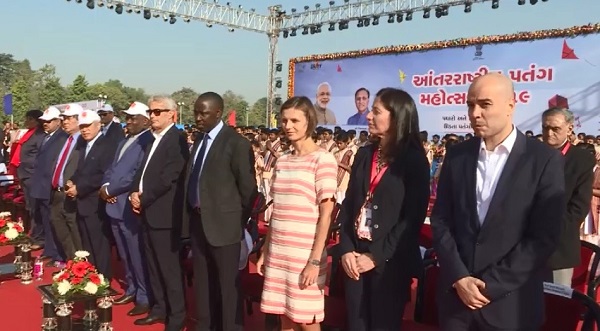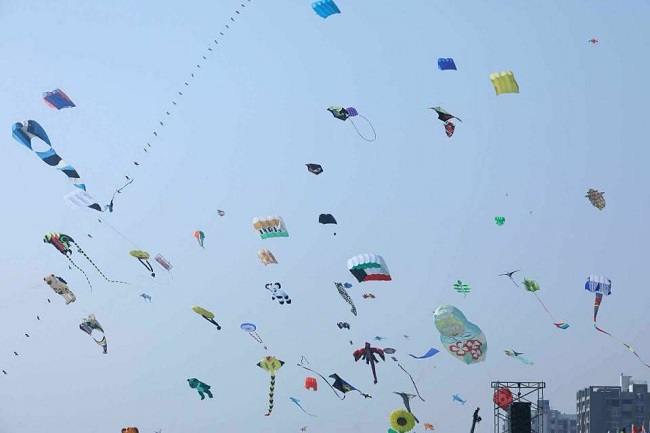 Today morning in Ahmedabad, Gujarat Chief Minister Vijay Rupani inaugurated International Kite Festival at Sabarmati RiverFront.
Rupani flies kite on the occasion. He was applauded by other supporters.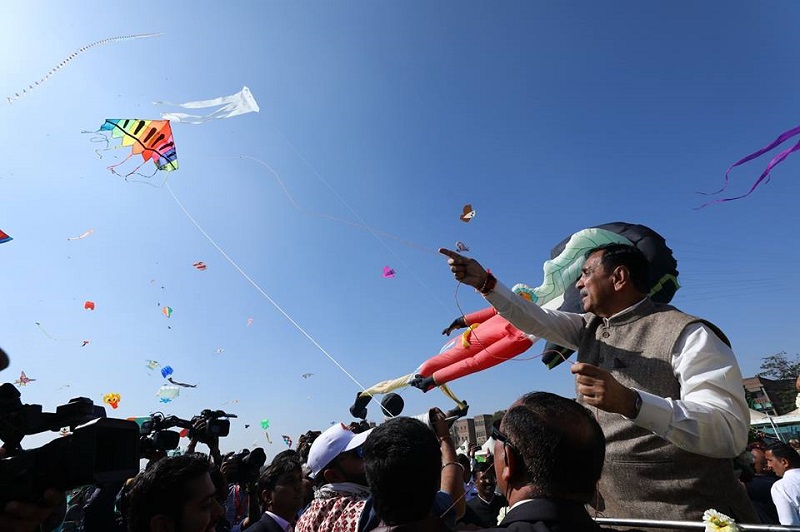 Also present were, Governor of Gujarat OP Kohli , Ahmedabad Mayor Bijal Patel and other dignitaries