BSP leader Mayawati will visit Ahmedabad on 4th August. She will visit Dalit youth admitted in Civil hospital and enquire about their health.
Mayawati's posters at Civil Hospital and Sarangpur, Airport Circle road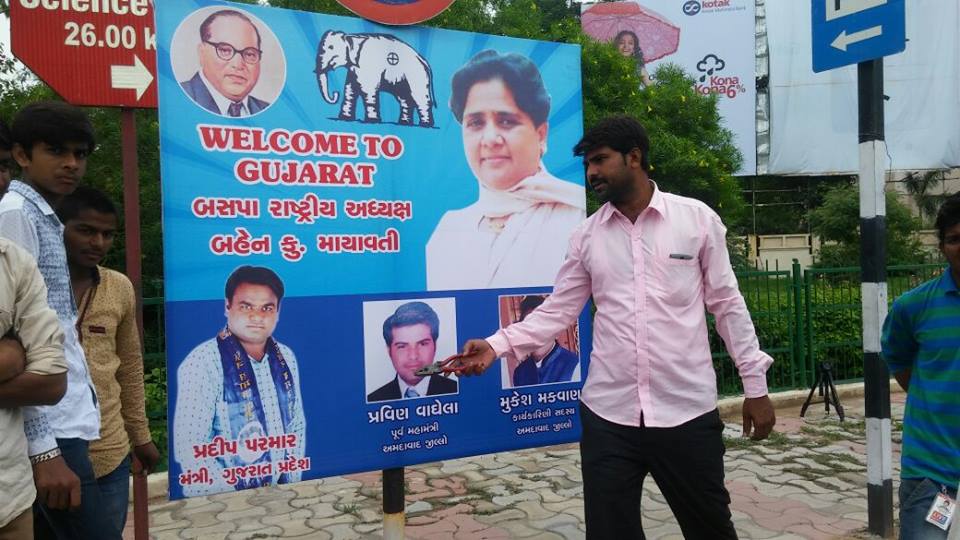 were displayed with a caption Welcome to Gujarat.
From Airport she will visit Dr Babasaheb Ambedkar's statue in Sarangpur area and pay floral tribute. After raising the issue of Dalit atrocities in Una of Gujarat, all political party had visited Una and there were wide spread protest in the state.