Bollywood star Daisy Shah played lead role with an eye catching performance in Gujarati movie Gujarat 11 based on a sports story on life of under 17 boys of juvenile home. Daisy plays character of a lady cop who becomes Football coach.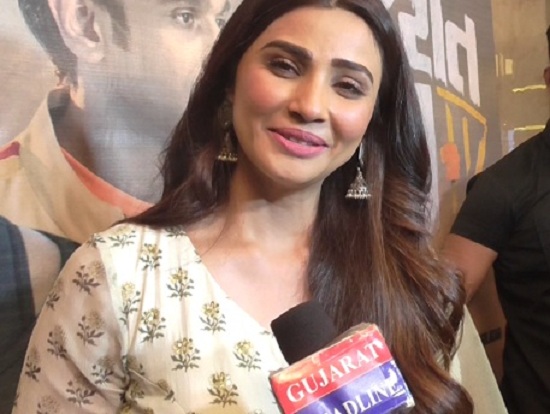 Daisy plays a girl, who was a popular national football player, who receives serious injury at a game and had to leave the game for ever. She gets an offer from police department.
Daisy is shown very virtuous lady cop.
The movie is an interesting mix of emotions with mischief by under 17 boys of juvenile home, her consistent effort to raise them morally and make them fighter in a game of football.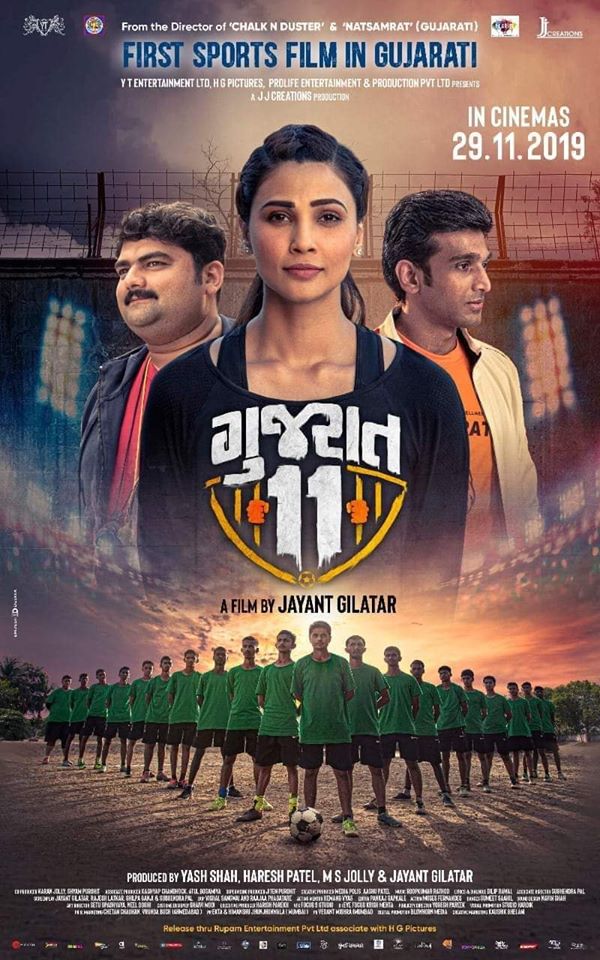 Entire story revolves around game of football and related facts served in a melodrama.
It is her debut movie in Gujarati.
It is a must watch
Primier of the movie was held in Ahmedabad at Cinepolis, where Daisy saw the movie with her cast and crew of movie.