Yesterday evening Union Home Minister Amit Shah arrives in Ahmedabad. He was received by state Home Minister Harsh Sanghavi and Gujarat chief minister Bhuepndra Patel at Ahmedabad Airport.
Today preparations are in full swing to welcome Union Home Minister Amit Shah in Gandhinagar, who is coming for the first time after GMC Gandhinagar Municipal Corporation election victory. Union Home Minister Amit Shah is on two-days visit to Gujarat. Grand preparations have been made for his welcome.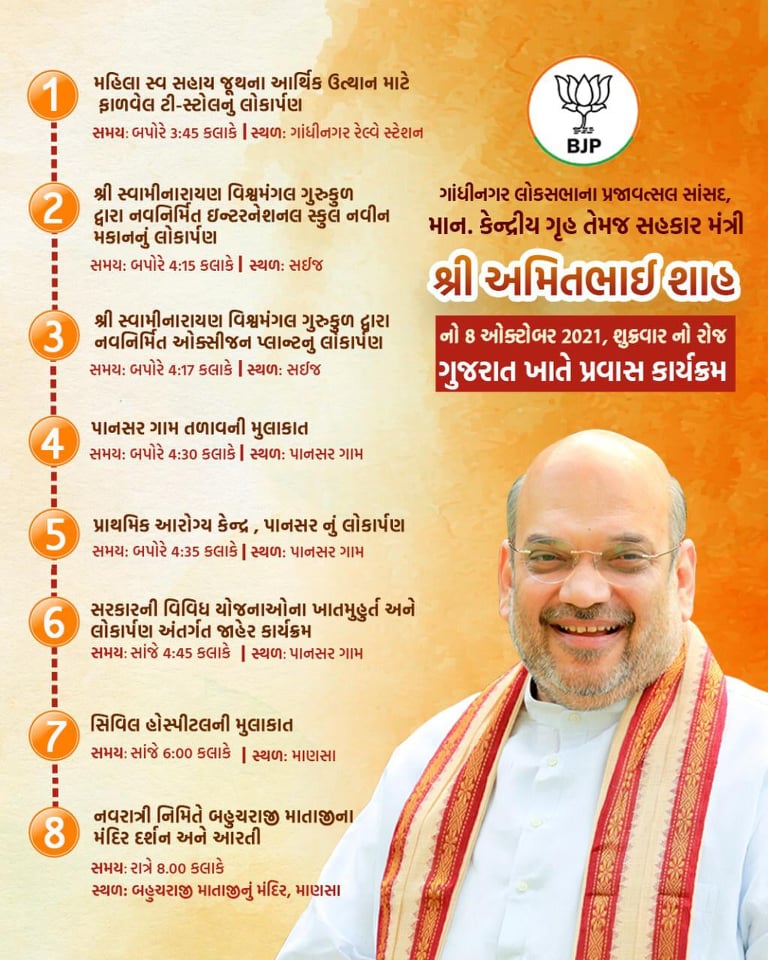 Today, Amit Shah will inaugurate tea stall at Gandhinagar railway station run by a women's self-sustained group. The tea stall is being set up to provide employment and financial support to women from poor families. He is also scheduled to inaugurate a primary health center in Pansar village. It may be mentioned that every year during Navratri, on second day of Navratri festival Amit Shah visits Mansa.

There is an arrangement of six beds in Pansar Health Center PHC, a facility of laboratory and minor OT has also been set up. After its opening, an e-launching of PHC will also be done in Hajipur of Kalol, due to which now patients of that area will get benefit of medical facility.