Citizens of Ahmedabad will get a new gift as Gujarat Chief Minister will inaugurate new AMTS Ahmedabad Municipal Transport Service Bus Terminal on June 5. State Chief Minister will give gift of new Bus Terminal of Lal Darwaja. Age Old AMTS bus stand will have a makeover. Lal Darwaja Bus Terminal has become a bus stand with heritage look.
Ahmedabad: Lal Darwaja Bus Terminal built in 1955 will be given a heritage look. A new look Lal Darwaja AMTS Bus Terminus will be constructed in next one year at a cost of Rs 6 crores. Lal Darwaja AMTS Bus Terminus will now get new look. AMTS Bus Terminal was built in the year 1955-56 will be revamped with a heritage look. After proposal was approved in 2019, renovation work of Lal Darwja Bus Terminal had began. It took two years to get permission from Delhi-based Archeology Department due to a heritage building located 200 meters from AMTS Bus Terminal.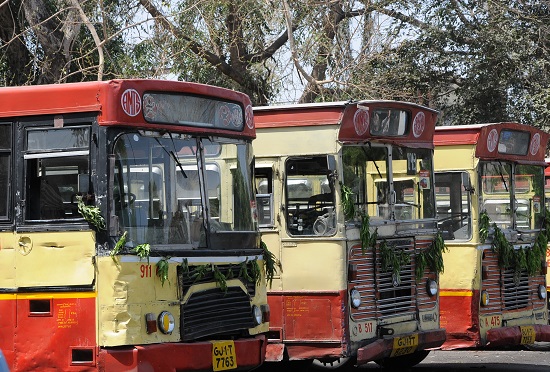 After Tendering Process the Bus Terminus construction project will executed at an estimated cost of Rs 6 to 6.5 crores. A new AMTS Bus Terminus of Ahmedabad city will be built. Looking at the features of Lal Darwaja Bus Terminus having a heritage look. the Lal Darwaja Bus Terminal will be built on 11.583 square meters. 106 AMTS buses on 20 routes will pass through Lal Darwaja Terminal. Buses covering around 50 routes will also depart from Lal Darwaja Terminal. The terminal will be controlled from 21 AMTS Cabins. About 2.20 lakh daily passenger movement will be over the terminal.
Terminal Office, Cash Cabin, Ticket Issue Center will also be set up. Lal Darwaja Bus Terminal will be renovated after 65 years.