In Ahmedabad city, Procedure of issuing AMTS Ahmedabad Municipal Transport Service Student Concession Pass for second session of 2021-22 will start from 1st December at Ritz Hotel (Lal Darwaja), Sarangpur Bus Terminus, Vadaj Bus Terminus , Vasna Bus Terminus and AMC run Civic Centre at Naroda.
Student Concession Pass will be issued during 9 am to 3 pm.
A press note was issued by Deputy Transport Manager (General) of AMTS informing about issue of student pass.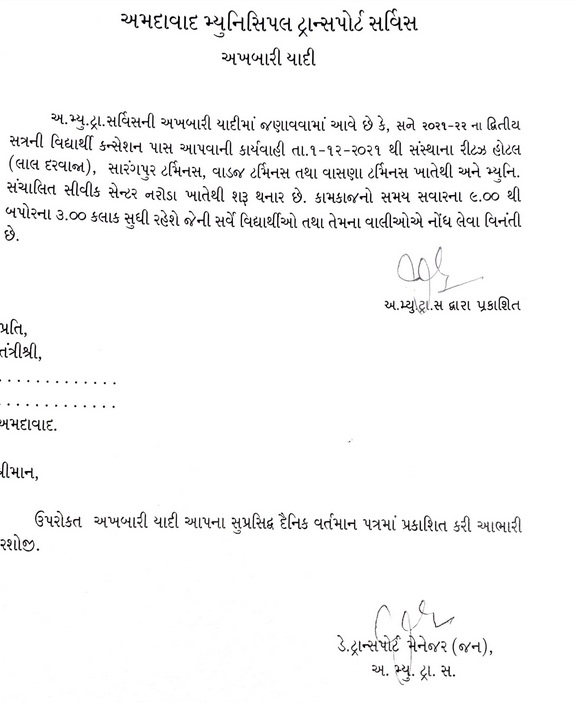 Contact numbers of different traffic offices:
AMTS Main Bus Station & their Telephone Number
1. Lal darwaja Bus Terminus 25507739
2. Vadaj Bus Terminus 7878771053, 32444302
3. Maninagar Bus Terminus 8905184636, 25466196
4. Sarangpur Bus Depot 25391881
5. Jamalpur Bus Depot 25391881-86
Duties of Statistical Department: For any complaint regarding Bus and Route operation, please Call on: 7925385000 / 7069015735