Banaskantha: Lakhs of gallons of Narmada water enter farm lands at Vav
Today in Banaskantha, in Tadav village about  5 to 6 feet of  breach in Narmada minor canal at Vav happened.
Nearby farm lands were submerged and lakhs of gallons of water entered the farms. Kharif crop was washed away putting hard earned money of farmers at stake. At Fangali minor canal Farm lands appear like ponds.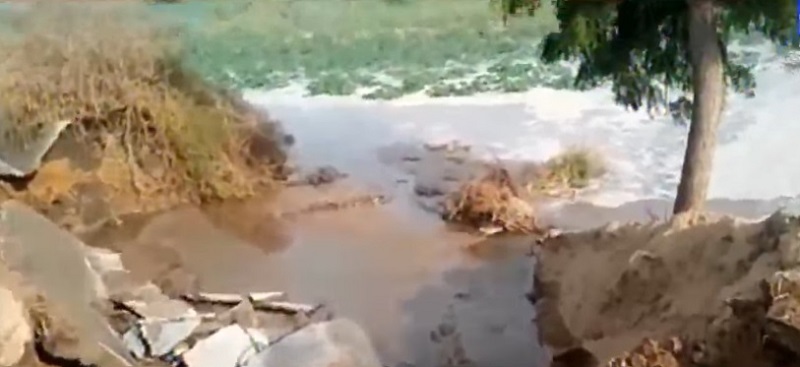 Affected farmers told that due to less water in Narmada canal water connection of farmers get cut away by Narmada Water Regulatory Authority.