Under celebration of Amrut Mahotsav of Independence, various community oriented works like inauguration of R.O plant in Sardhav village of Gandhinagar district, Prabhat Ferry, celebration of secondary school birthday, veterinary camp were launched by Gujarat chief minister Bhupendra Patel.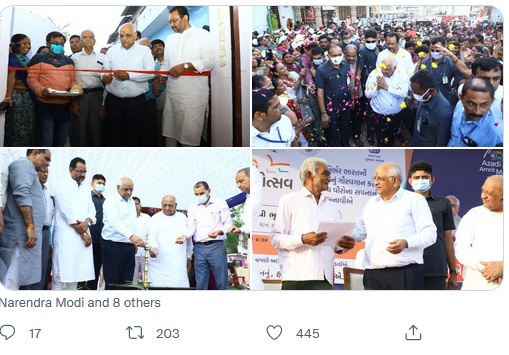 On this occasion, farmers, teachers and retired officers working in the field of natural agriculture were honored. Empahsis was given on "Self-reliant Gujarat to Self-reliant India".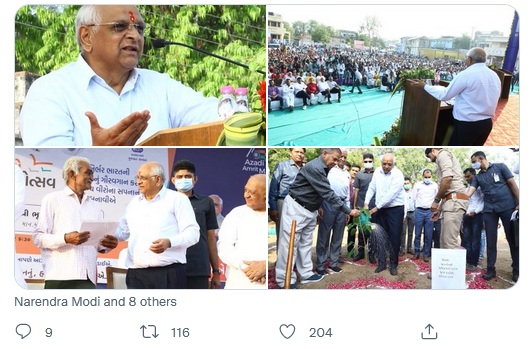 CM Patel was accompanied by state education minister Jitu Vaghani.