BY DARSHANA JAMINDAR / VILAS VINOD
Brahma Kumaris organised a five days long, Media Conference & Meditation Retreat after an interval of 4 years at Gyan Sarovar Mt Abu While addressing the inaugural session of the Media Conference organized by Media Division of Prajapita Brahmakumaris Ishwariya Vishwavidyalaya Professor Director General of Indian Institute of Telecommunications Sanjay Dwivedi said that media should follow the path of truth and expose social evils. In order to discharge our responsibility in  development of the nation, the ideals of journalism before Independence will have to be kept in front of us. Considering the public interest as paramount, we should fulfill responsibility of protecting the fundamental rights. Discussing the challenges of outreach of social media, Prof. Dwivedi, giving a new form to the three lessons of Bapu Mahatma Gandhi, said that if we adopt the principle of Do Not Type Bad, Do Not Like Bad and Do Not Share Bad, then social media will automatically improve. There was a welcome dance by Chandigarh artist, program  inauguration was done by artistes from Nrityangan Academy Kharagpur with Shree Ganesh Vandana, while  dignitaries on dies lit the lamp in the formal inauguration of the Conference.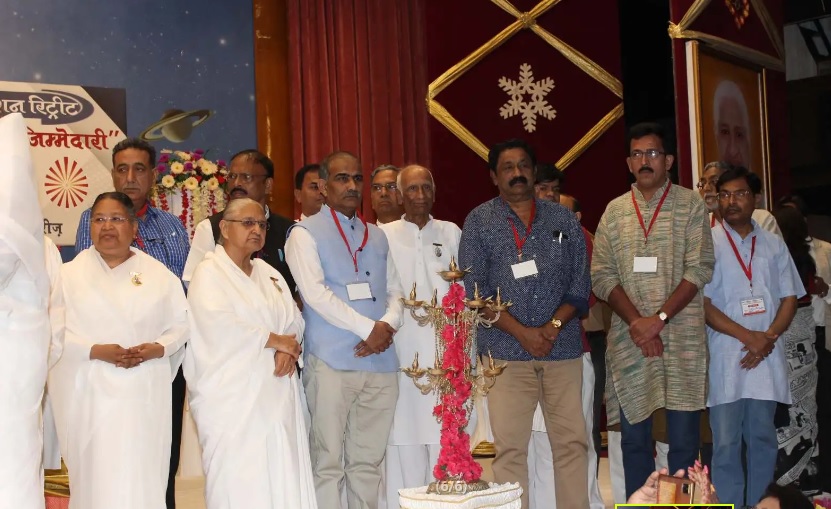 Media Wing's headquarter coordinator  BK Shantanuji said in his welcome address that our slogan is 'Swa Parivartan Se Vishwa Parivartan Hai'. We believe that by following the path of spirituality many problems get resolved automatically. Valued media can play an important role in global change. Amit Wadhwani, co-founder and director of Buffering Media Technology Mumbai, said that social media is dominating every household in India while half of the population in China is deprived of social media. With news presentation in news channels, people have started expecting entertainment. Many such local level newspapers are emerging which contain up to 90 percent paid news and people get confused by it. Politics is dominating the news channels. But we believe that the magical power possessed by the media should be put to its fair use. Dr. Dhruv Jyoti Pati, Director of India Today Telecom Institute, said that the media played a good role in acting as a bridge between government and public during Coronavirus pandamic period. Despite the challenges of digital media, print media should continue to play a sensitive role in the development of democracy. International wrestler and Bollywood actor Sangram Singh said that media can play an important role in the development of the nation by following the path of positivity. President of Media Wing BK Karunaji and Joint Head of Brahma Kumaris Dr. Nirmala Didi presented blessings and best wishes.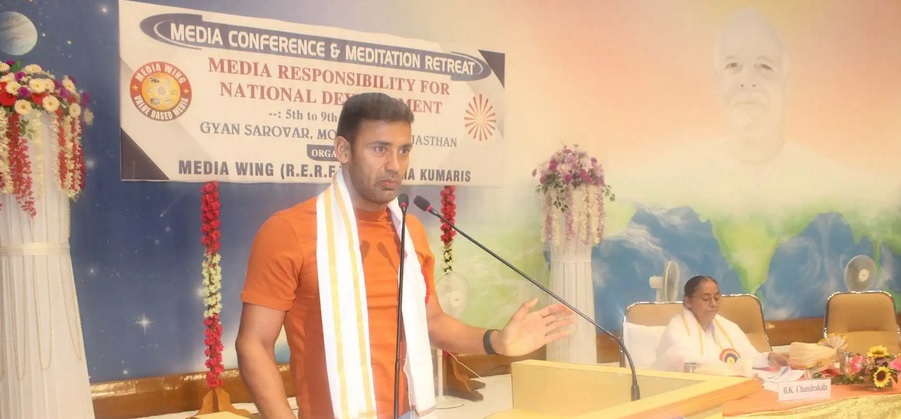 The Conference was well crafted with Media oriented Plenary Sessions by, Panel Discussions, Insight Session, Valedictory Session, Cultural Programme and Meditation Sessions for Media professionals across India.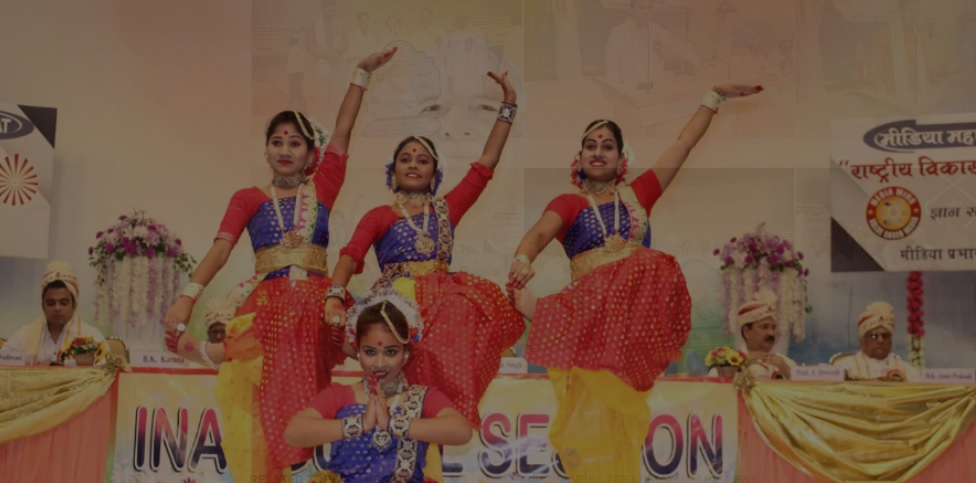 There were more than 300 Media delegates from different states including Gujarat, Maharashtra, Punjab,Delhi,West Bengal, Karnata, Kerala, Kashmir and Rajasthan.
Entire Conference was held at a very peaceful, beautiful and devotional site of Brahma Kumaris Gyan Sarovar in Mt Abu.