Bollywood Alia Bhatt and Ranbir Kapoor starrer 'Brahmastra' movie hit theatres on. Though Pregnant Alia look stylish as they visit Ahmedabad for Brahmastra promotions and success. Movie's Writer Director Ayan Mukherjee also joined starcast during movie promotion.
https://youtube.com/shorts/KpwKSMZ_cM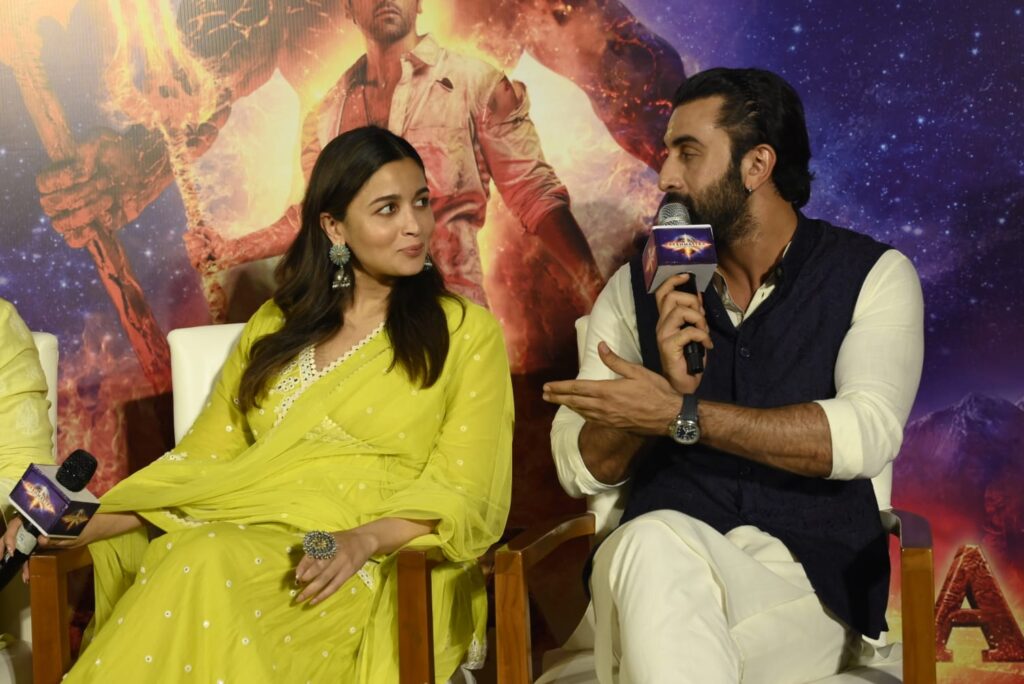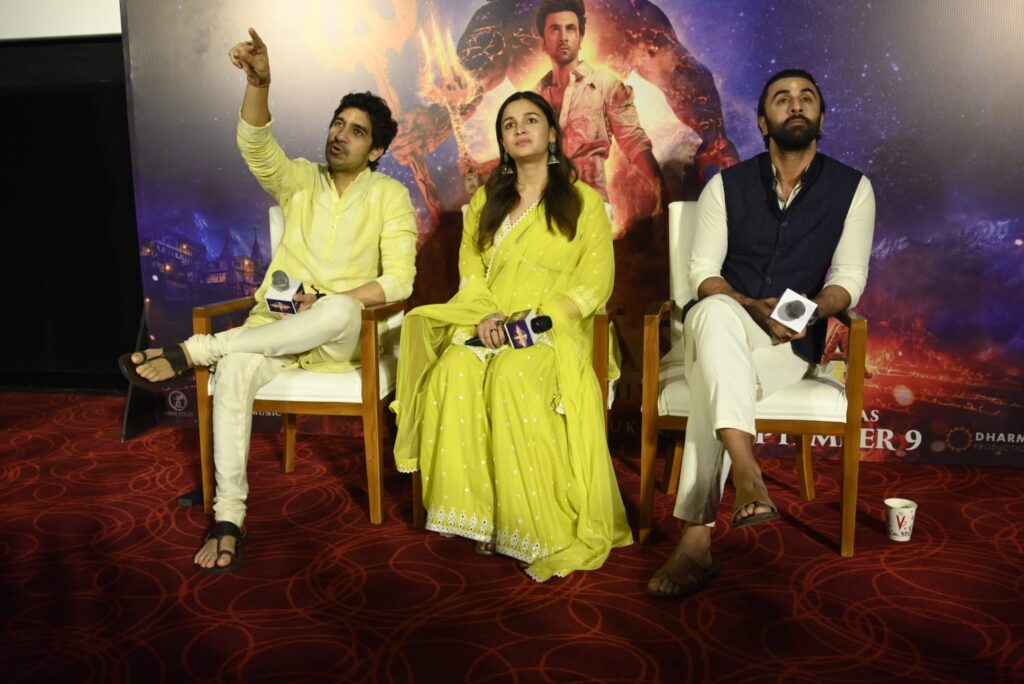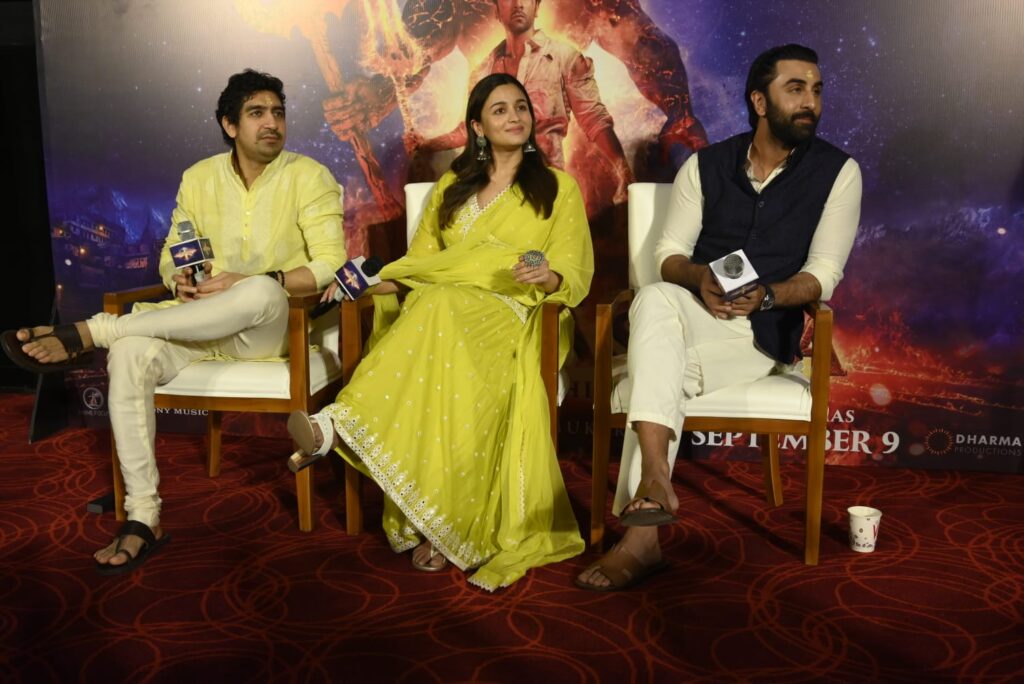 Alia, Ranbir and Ayan during Gujarat visit got darshan of Somnath temple.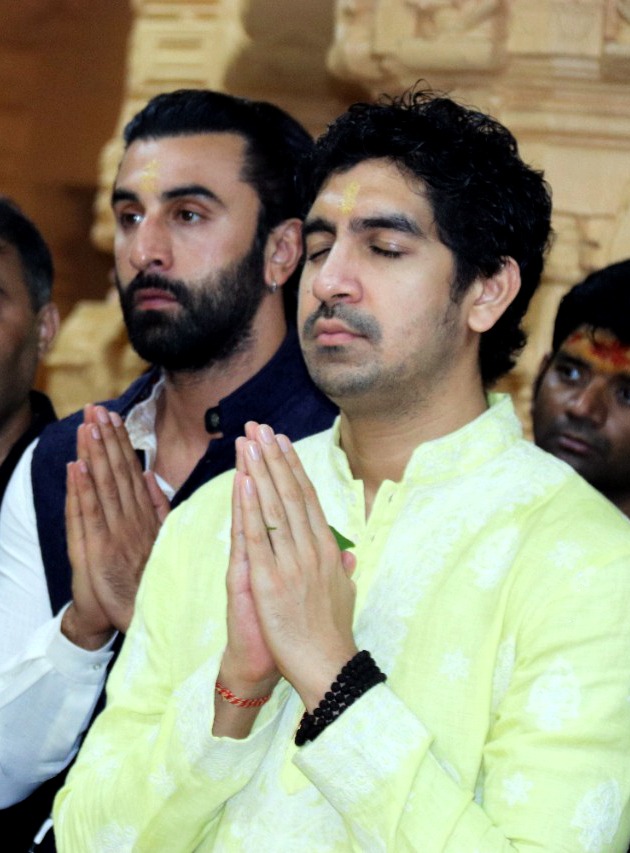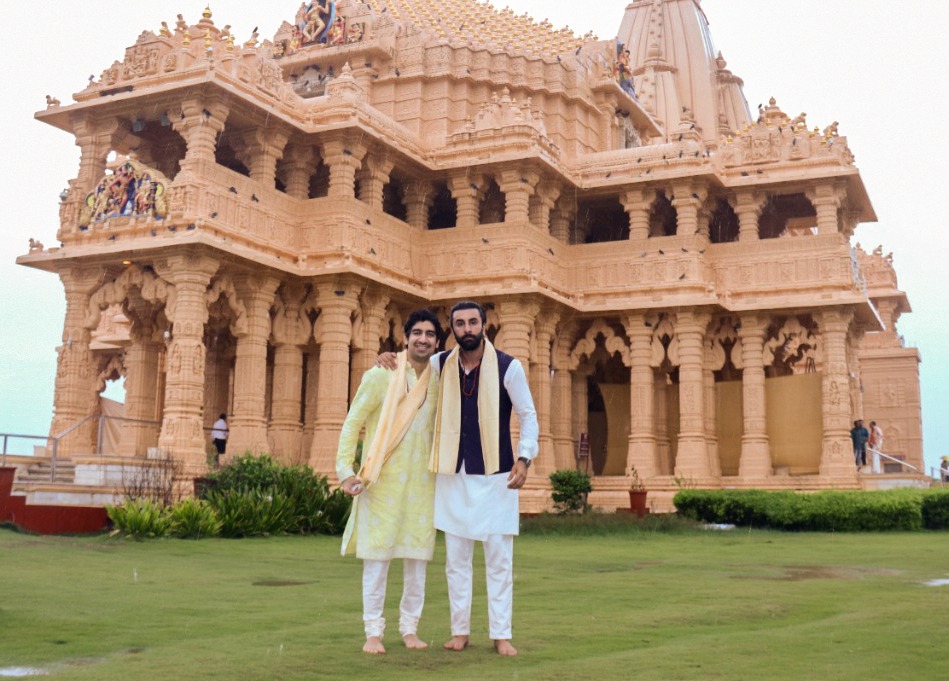 Entire starcast of the movie interacted with media. Alia and Ranbir shared lighter moments during media interactions.
Director Ayan talked about how he was inspiration about movie making from annual Durga Puja celebrations and creativity attached to it in transforming the idea into a mega Bollywood movie.
The movie is produced by Karan Johar, Hiroo Johar, Apoorva Mehta, Namit Malhotra and Marijke Desouza.
Music direction done by Pritam Chakraborty and Simon Franglen.
Production companies by Star Studios, Dharma Productions, Double Negative and Starlight Pictures.
Screenplay written by Ayan Mukerji and Hussain Dalal.
Cast (in credits order)
Ranbir Kapoor Ranbir Kapoor … Shiva
Alia Bhatt Alia Bhatt … Isha
Amitabh Bachchan Amitabh Bachchan … Guru
Nagarjuna Akkineni Nagarjuna Akkineni … Anish
Mouni Roy Mouni Roy … Junoon
Shah Rukh Khan Shah Rukh Khan … Scientist Mohan Bhargav
Deepika Padukone Deepika Padukone … Amrita
Dimple Kapadia Dimple Kapadia … Doctor
Rashi Mal Rashi Mal … Shaina
Rest of cast listed alphabetically:
Masood Akhtar Masood Akhtar … Chawl Uncle
Saqib Ayub Saqib Ayub … Ali
Farida Dadi Farida Dadi … Aunty
Stanzin Denek Stanzin Denek … Tensing
Rohollah Ghazi Rohollah Ghazi … Raftaar
Nivaan Gupta Nivaan Gupta … Baby Shiva
Saurav Gurjar Saurav Gurjar … Zor
Aditi Joshi Aditi Joshi … Rani
Man Singh Karamati Man Singh Karamati … Villain assistant
Mohini Kewalramani Mohini Kewalramani
Lehar Khan Lehar Khan … Raveena
Riyaaz Makaney Riyaaz Makaney … Dadaji
Devendra Patel Devendra Patel … Decorator at Pandal
Gurfateh Pirzada Gurfateh Pirzada … Sher
Rohan Rustomji Rohan Rustomji … Sunny
Chaitnya Sharma Chaitnya Sharma … Tiger
Shivraj Walvekar Shivraj Walvekar … Guruji's Follower
On day 6 Brahmastra movie collection crosses 10 crores.