Eagerness ends with start of Gujarati new year, trial of Coronavirus vaccine begins at Civil Hospital in Ahmedabad city.
Severe patients selected and put on trial, The third phase of "Covacin" trial will be conducted on 26,000 volunteers across the country.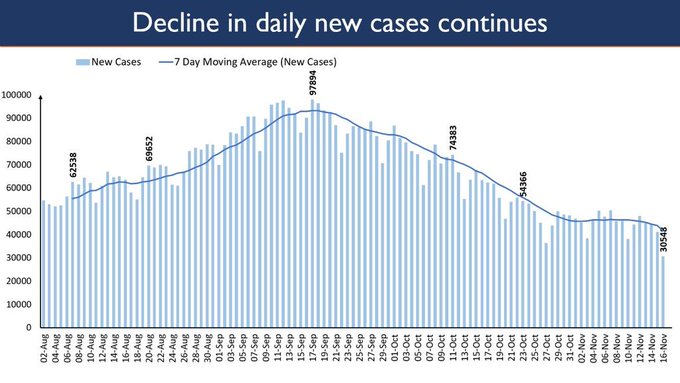 43,851 patients recovered in the last 24 hours against just 30,548 newly detected cases.
Active caseload declines to 4.65 lakhs; recovery rate improves to 93.27%.
Article published As per media source.