Ahmedabad, July 22, 2022: Continuing their streak of delivering exceptional academic performance, class X students of Delhi Public School (DPS), Bopal in Ahmedabad, once again proved their mettle having achieved 100% results for the school in the Central Board of Secondary Education (CBSE) board exams. The entire of school campus was soaked in joy and festive celebrations as the results were declared.
Some 95.3% students of the school scored first division. At DPS Bopal, some 147 students secured above 90% marks out of the total 451 who appeared for their class X Board exams.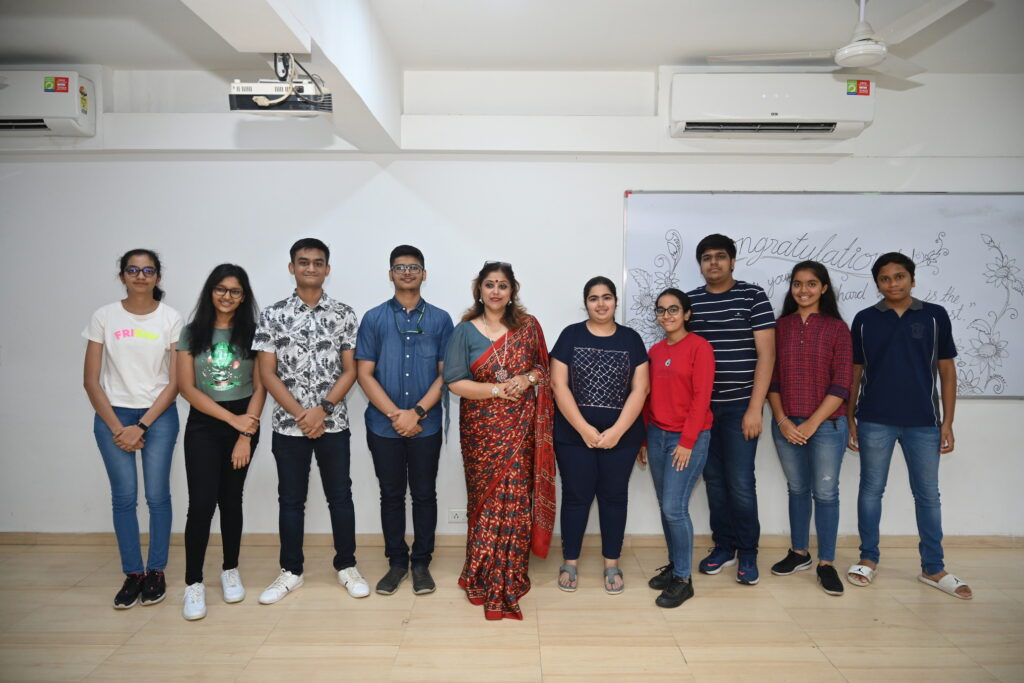 With his exceptional performance, Priyanshu Nayak emerged as the school topper by securing 99.6% score. The school average score was high at 84.61%.
Some 14 students scored a perfect 100 in Science whereas 10 in Mathematics (S), three each in English and Sanskrit, five in Artificial Intelligence and one in Social Studies. The students who opted for subjects like Painting and Home Science also made the school proud, with their brilliant performance.
Ms Sabina Sawhney, principal, DPS Bopal, congratulated all the students for their perseverance and feat. She also acknowledged and praised the efforts of the students' parents as well as the school teachers who relentlessly and selflessly supported the children in their academic journey. The school students joined the cake-cutting ceremony held on campus to mark their achievements with gusto and enthusiasm, along with their parents and teachers.
"The students' performance bears testimony to the consistent efforts of the teachers at DPS Bopal to let the children aim for excellence," Ms Sawhney said. "Yet again, the students have demonstrated their focus and dedication which led them to such a stellar performance at the very threshold of their lives.  Students and parents will remember this day fondly for a long time," she added.
Result Highlights Class X(Main Subjects) ( 2021-22) :
No. of students appeared –451
No. of students passed –451- 100% Result
147/451 secured 90% and above (32.59 % students)
No of students with 95% and above57/451 (12.64% students)
School Avg : 84.61%
1st Division:95.34% students secured (430/451)
Distinctions:345/451 students (76.50% students)
Perfect 100/100 : 36 ( 25 Students )
Highest 100/100 – English, Maths-Std, Science, SS, Sanskrit, AI
School Topper–99.60% (Priyanshu Nayak) -498/500
Second Topper – 99.40% (Khushi Bansal) -497/500
Third position – 99.00% (Rohan Navin)-495/500