Yesterday on 23rd April, after peaceful voting in third phase of Lok Sabha Eelection 2019 for 26 seats from Gujarat, EVM and VVPAT machines were locked and kept in the safe custody of respective Strong Room under tight security by Election Commission.
Results will be declared on 23rd May 2019.
RELATED ARTICLES
67 % Voting for Lok Sabha election in Ahmedabad district; 58 % in Ahmedabad west
Today voting for third phase of Lok Sabha Election 2019 takes place in Gujarat and other state.
Voting took place for 26 seats of Gujarat.
Voter turnout in Ahmedabad district upto 67.85 % whereas voter turnout in Ahmedabad west remained upto 58 % till 5 pm.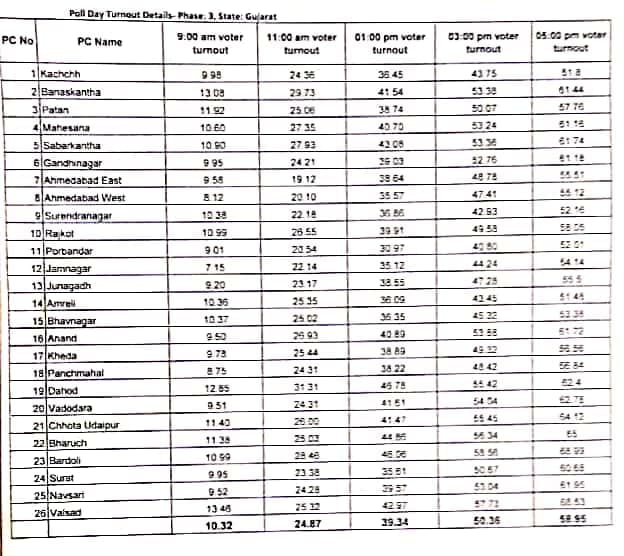 Generally election remained peaceful. Voters cooly exercised their votes.