Today Gujarat Chief Minister Bhupendra Patel was present at launching ceremony of 'G20 Empower' Digital Inclusion Platform by Union Minister for Women and Child Development Smriti Irani, organized as a part of the Ministerial Council on Women Empowerment at Mahatma Mandir in Gandhinagar.
Communique, G20 EMPOWER KPI Dashboard and G20 EMPOWER Best Practices Playbook were released in presence of Union Ministers, G20 delegates and other dignitaries from India and abroad, and a collective pledge was also taken regarding Women Empowerment.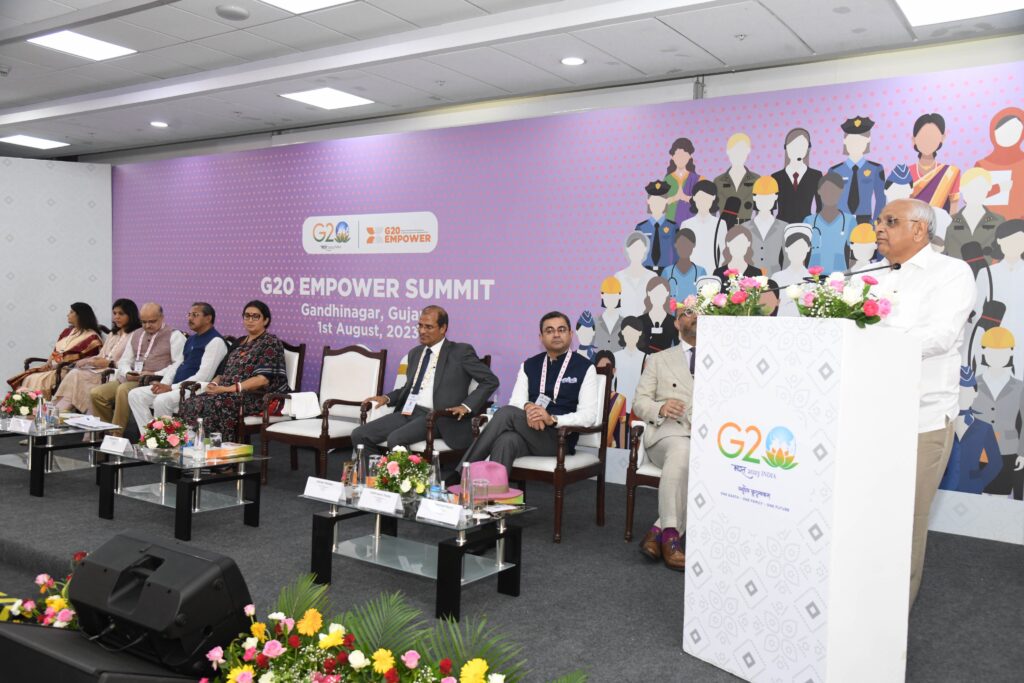 CM Patel addressed delegates and Ministers, Patel said that  Prime Minister Narendra Modi has given a new direction of Women Empowerment and under his visionary leadership Gujarat government is committed to equal rights, security and empowerment of women.