Gujarat BJP leaders join PM Narendra Modi, Amit Shah on one day fast
Today Gujarat Chief Minister Vijay Rupani and all state ministers are fasting to protest against parliament impasse. Gujarat BJP ministers sit on day-long fast to protest Parliament disruption In  MP Jayshree Patel, District President Nitin Patel along with other party leaders stage Dharna on Fast.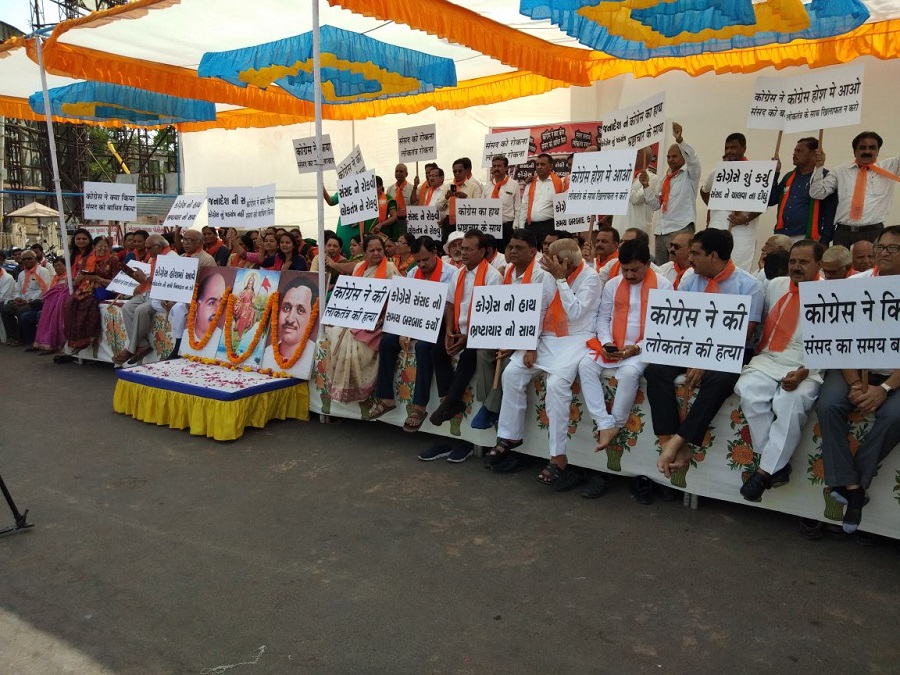 Gujarat BJP President Jitu  Vaghani sit on a day long fast.
Prime Minister Narendra Modi and BJP President Amit Shah made announcement to observe fast against washout of parliament session.