Surat: Today is birthday of Netaji Subhash Chandra Bose, son of soil of India and founder of Azad Hind Foj. Gujarat Chief Minister Vijay Rupani and ruling BJP Bharatiya Janata Party president CR Paatil reached Haripura in Bardoli in Surat district and paid tributes to Subhash Chadra Bose. A special bullock cart procession was also held at this place in which both the dignitaries rode.
Haripura is associated with special memories of Netaji Subhash Chandra Bose. This is the same place where Netaji came to attend the Congress session about 83 years ago.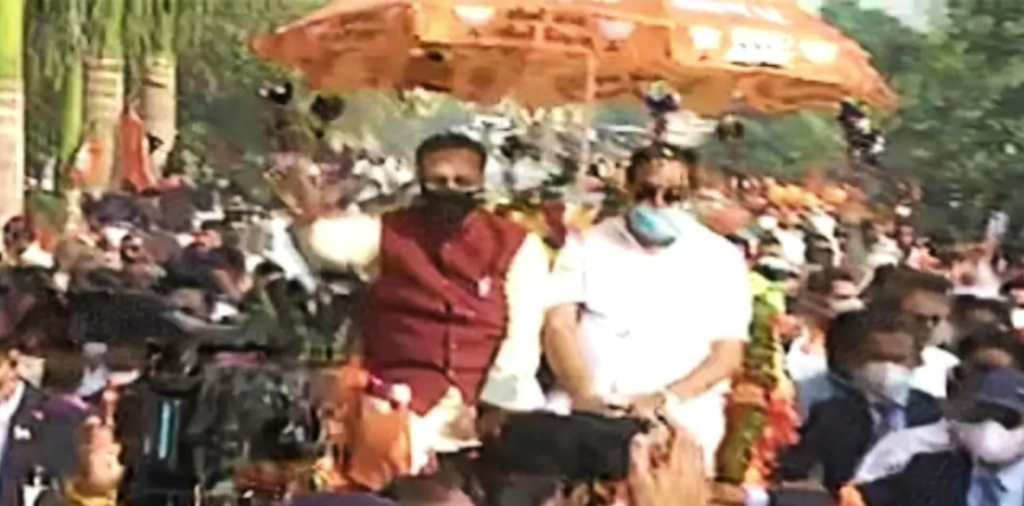 The convention was presided over by Subhash Babu in which he came in a bullock cart which is still kept there as a memento.
Meanwhile, in 2009, the then Chief Minister Narendra Modi visited Haripura. Then Chief Minister Narendra Modi visited the place in 2009 in same chariot in which Netaji Subhash Chandra Bose rode. A museum will be opened at this place by government today.
The chariot sent by then Maharaja of Dwarka for Subhash Babu will be placed in the museum. The museum is meant to be seen by the people of Gujarat, to remember Netaji's contribution and to inspire new generation from life of the great freedom fighter of India. A special program has been organized by the government today to remind next generation of Netaji Bose's contribution to liberation of the motherland from British rule.