Today Gujarat Pradesh Congress Unorganized Labor Congress held a meeting at GPCC office in Ahmedabad,. The meeting was led by Gujarat Congress President Amit Chavda, Paresh Dhanani, Manish Doshi and other partymen.

Gujarat Congress is committed resolve exploitation of workers of unorganized sector, violation of their rights and neglect by government.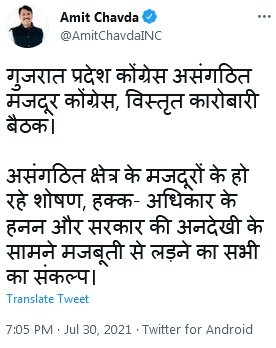 https://www.facebook.com/AmitChavdaINC/videos/1195404870865003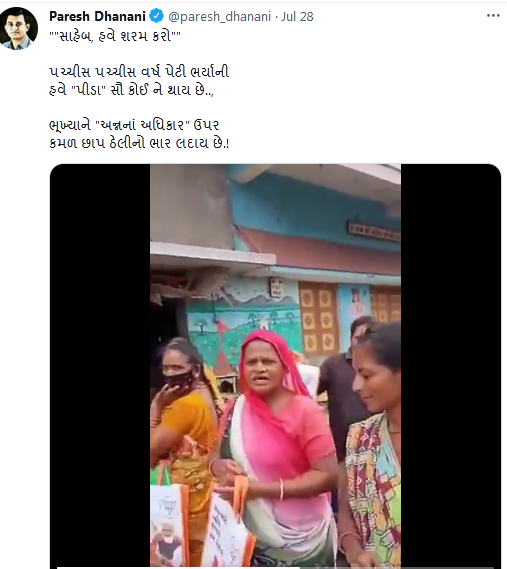 Congress will launch a comprehensive campaign against state government's announcement of five years of celebration.

The campaign will continue from August 1 to 9. The campaign will have agenda of Save Education, Save Health from insensitive government, Right to Food, Women's Safety and Security, Save Agriculture- Save Farmer, Eradicate Unemployment, Growth, Jan Abhiyaan and social impact.