Today Lilaben Ankola of Gujarat State Women's Commission Chairperson had called Gujarat IAS Gaurav Dahiya for explanation against allegations made by his wife Leenu Singh about his affair with another women and deserting wife Leenu and small daughter.
Lilaben said that we will keep calling Dahiya till our investigation is going on. Reply give by officer was kept confidential by Women's Commission.
Recently wife of Gujarat IAS Gaurav Dahiya is likely to meet Gujarat chief minister and DGP Gujarat, over alleged love affair of Gaurav.
Gaurav's wife Leenu Singh had met Lilaben Ankola of Gujarat State Women's Commission Chairperson. Lilaben said we are worried after hearing Leenu Singh, we and police are getting report on the case. We are unable to contact Gaurav, notice has been issued to him.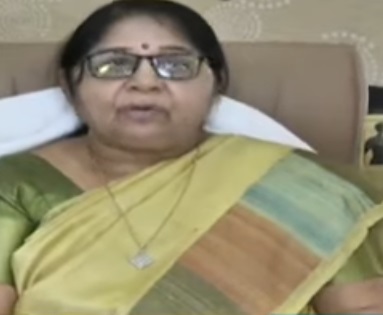 Wife Leenu said that IAS like Gaurav is citing bad example on the post that he is holding. His family is staying in Gurgaon and there is a fear from Gaurav's family to her and her 8 months daughter. Gaurav has left his 2 wives and staying in Live-In with another woman, which is a very bad thing added Leenu Singh. No progress has been made in her case.
She will produce all the evidence to authorities including mobile messages from Gaurav and money given to her for maintenance.
Wife Leenu further added that, if she or her daughter suffers any loss Guarav and his family will be directly responsible for it.
As per media source.