Prime Minister of India Narendra Modi continuously monitors mission to repatriate Indians: moment of joy on returning Indians

PM Narendra Modi is always anxious and eager. Security of Indian nationals living abroad is as important to the Prime Minister of Indian nationals. IAF plane landed at Jamnagar Air Force Base around 11:15 a.m. today by carrying Indian nationals from Afghanistan. In order to protect Indian nationals residing in Afghanistan from the Taliban, the Prime Minister immediately sent an Indian Air Force IAF plane and arranged for airlifting of Indian nationals residing in the country.

A helicopter arrived in Delhi yesterday and a large number of Indian nationals have been airlifted safely back to India from Afghanistan today. There were tears in the eyes of the citizens returning from Afghanistan when the plane landed at Jamnagar, and the Indians burst into tears as soon as they reached their safe homeland.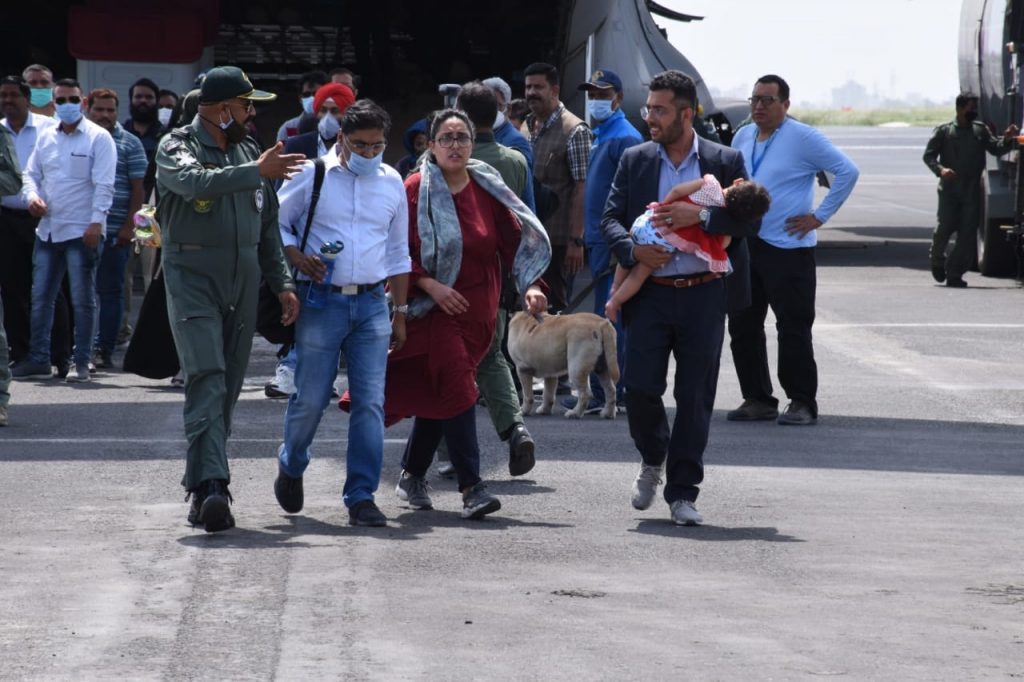 Prime Minister was constantly monitoring the entire mission. Most of people arriving at Jamnagar are employees of Indian government offices in Afghanistan and those working on various government projects. It may be mentioned that even in the first phase of Coronavirus, Indian nationals living abroad were airlifted to safer India and Prime Minister immediately launched a mission mode to airlift Indians for protection of Indian nationals so that the Taliban would not cause any trouble to Indian nationals in Afghanistan.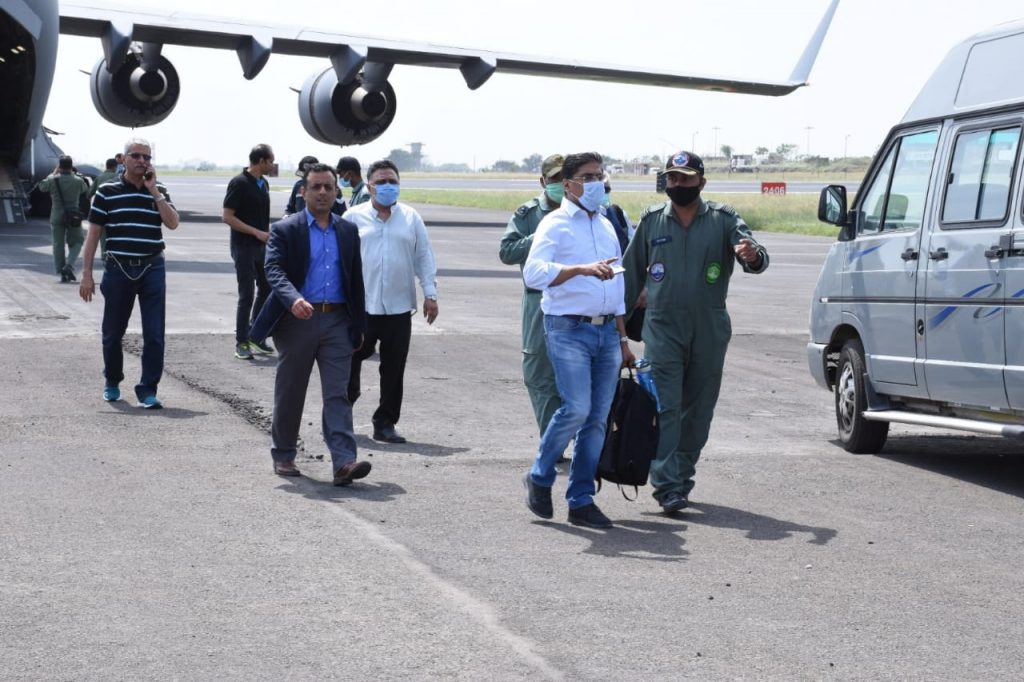 Today, more than 150 Indian nationals have returned home safely. The plane, which arrived at the Air Force airbase, will refuel at Jamnagar and proceed for Delhi. At this time at Jamnagar Airport Minister of State for Food and Civil Supplies Dharmendrasinh Jadeja, Mayor Binaben Kothari, Deputy Mayor Tapan Parmar, Standing Committee Chairman Manish Kataria, Dandak Ketan Gosrani, Ruling Party President Kusumben Pandya, BJP Bambhaniya, Meraman Bhatu, Vijaysinh Jethwa, Collector Saurabh Parghi, Additional Resident Collector Rajendra Sarvaiya welcomed employees with flower bouquets. The citizens who arrived at Jamnagar will be sent to Delhi in full force. On this occasion, Provincial Officer Jamnagar City Astha Dangar, Deputy DDO Parth Kotadia, Mamlatdar Akshar Vyas etc., officials, journalists were present.