By Darshana Jamindar
A collision took place between MVs Aviator & Atlantic Grace in Gulf of Kutch on yesterday night 26th November 26. No casualties were reported, oil slick reported. Indian Coast Guard ships in area including pollution control vessel on stand-by in the vicinity & monitoring the situation was informed by PRO Defense of Gujarat.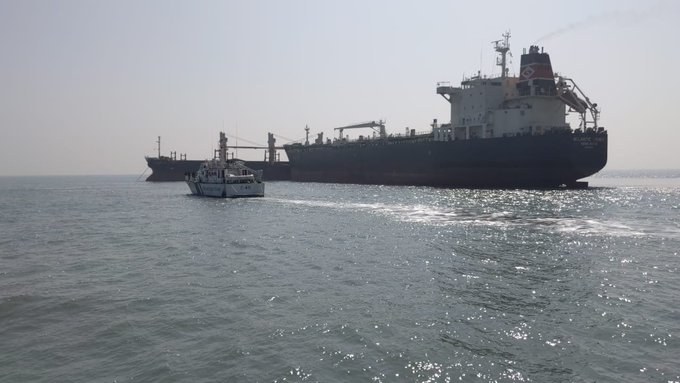 In Gujarat collision of two cargo ships in Kutch, team of Indian Coast Guard reached and started rescue operation. The biggest priority is that oil does not leak from the ships. Two Coast Guard ships are on the spot, the third one is being sent.