Issue of unemployment in Gujarat remains on top in discussion. This issue is such that even the opposition is discussing it every election. However, after assembly election, there is no discussion on the issue. There is good news for candidates who have been waiting for government recruitment for a long time. A massive recruitment exam will be conducted in Panchayat Service Department of Gujarat Government tomorrow.

GPSSB Gujarat Panchayat Service Selection Board Gandhinagar will conduct written exam of (Class-3) Junior Clerk tomorrow during 11.00 AM to 12.00 PM in all districts except Gir Somnath. State government has been alerted to ensure that no untoward incident takes place in the examination and law and order is maintained. Tomorrow this exam will be held at more than 2900 centers in all districts except Gir Somnath. More than 9 lakh candidates from across the state have applied Online. CCTV cameras have been installed at all the examination centers.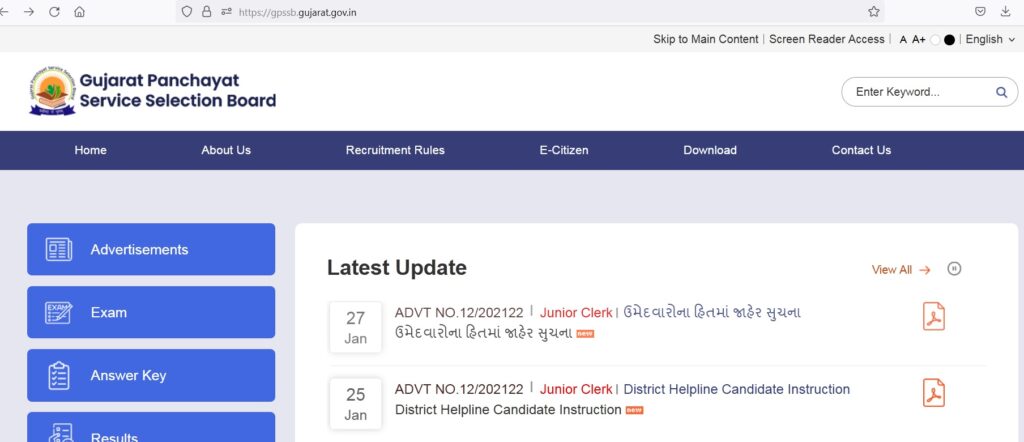 Helpline number placed on website at gpssb.gujarat.gov.in. The helpline number of each district for the exam to be held tomorrow in Gujarat has been placed on the Panchayat Mandal website. Apart from this, a total of 42 strongrooms have been kept in each district. Around 70,000 staff including 7500 police personnel will be employed to conduct the exam in all districts of the entire state for the examination. This exam will be held in a total of 2995 exam centers and 31,794 classrooms in different districts of the state.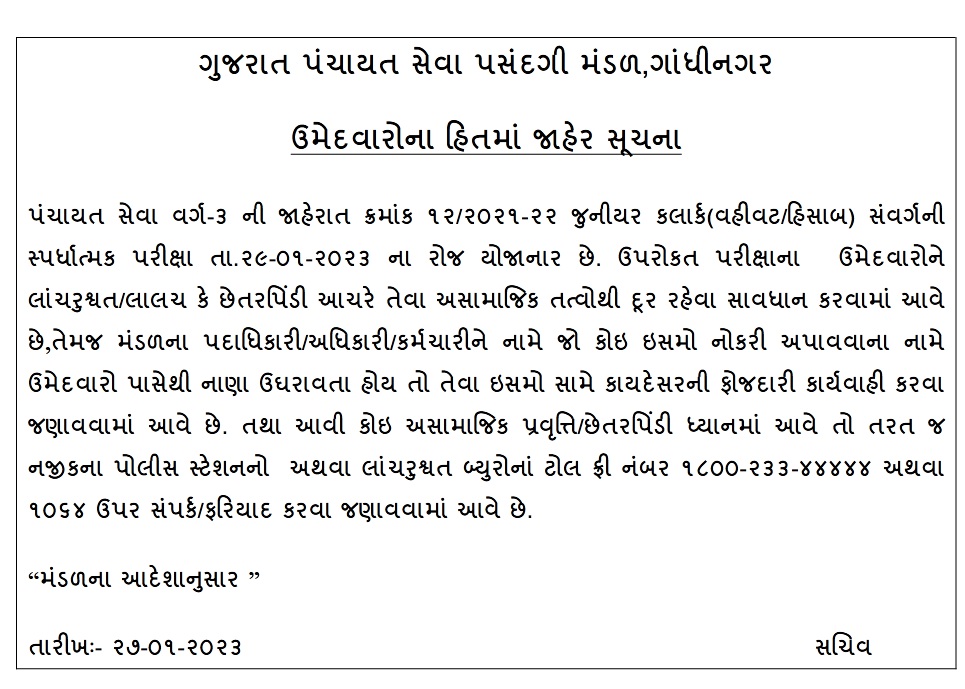 Apart from this, a public notice has also been given on the website of the association about any kind of bribery or enticement and cheating. Special security arrangements at the examination centers – Any person within an area of 200 meters within and around the examination centers shall not carry Mobile Phones, Cordless Phones, Calculators, etc. during the examination.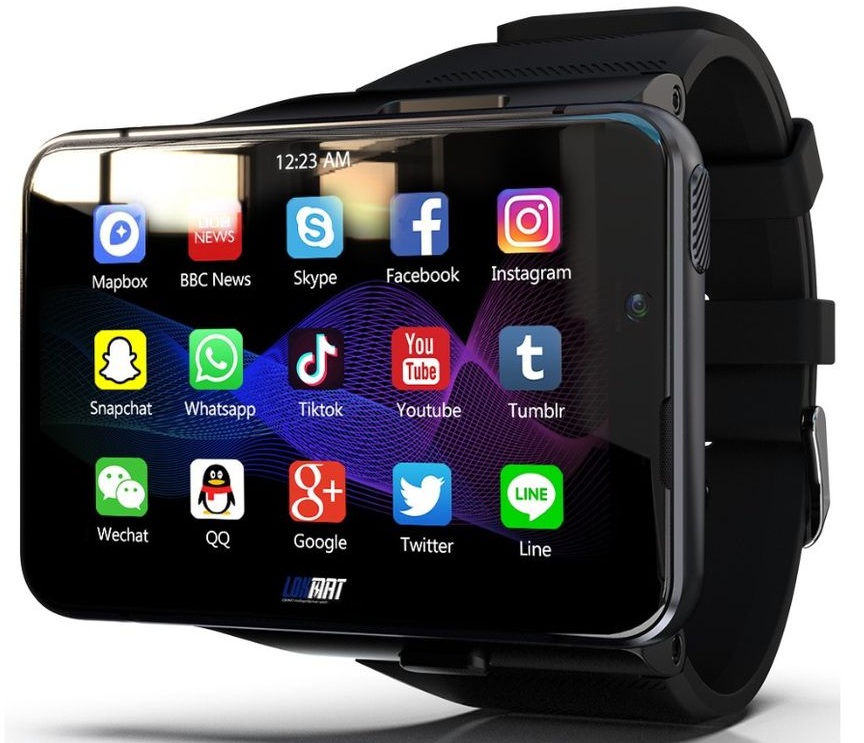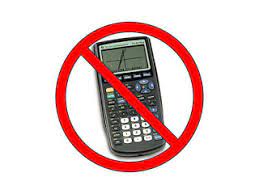 Use of Smart Watch-Tablet-Smart Pen or any other type of Electronic Gadgets is prohibited. During the time of this examination no unauthorized writing material shall be carried or four or more persons shall assemble or congregate together in the premises of the examination centres. These decisions have been taken by the government as the exam papers were leaked earlier.