STARRING: Alia Bhatt, Sidharth Malhotra, Fawad Khan, Ratna Pathak, Rishi Kapoor and Rajat Kapoor.
DIRECTOR: Shakun Batra
RATING: 4 stars
Much Awaited Film Kapoor and Sons has finally realeased today. Kapoor and Sons is a romantic-comedy-drama film starring Sidharth Malhotra, Fawad Khan, Alia Bhatt and Rishi Kapoor. The film has been directed by Shakun Batra and produced by Karan Johar's Dharma Productions. Producer Karan Johar doesn't always need designer-goods-laden actors, souped-up cars and mansions with sweeping staircases to pull off an engaging family drama. Sometimes, real people, less glycerine and even less melodrama can do the trick.
The film tells the story of two brothers Rahul Kapoor (Fawad Khan) and Arjun Kapoor (Sidharth Malhotra)) who belongs to a dysfunctional family. Of course, that the two are supremely good-looking only helps matters. They visit their parents Rajat Kapoor and Ratna Pathak and their grandfather Rishi Kapoor in Coonor. Their parents are struggling with their own marriage. Rahul and Arjun meet a girl Tia Singh (Alia Bhatt). In the mean time Rahul make a shocking revelation about his character which change the course completely.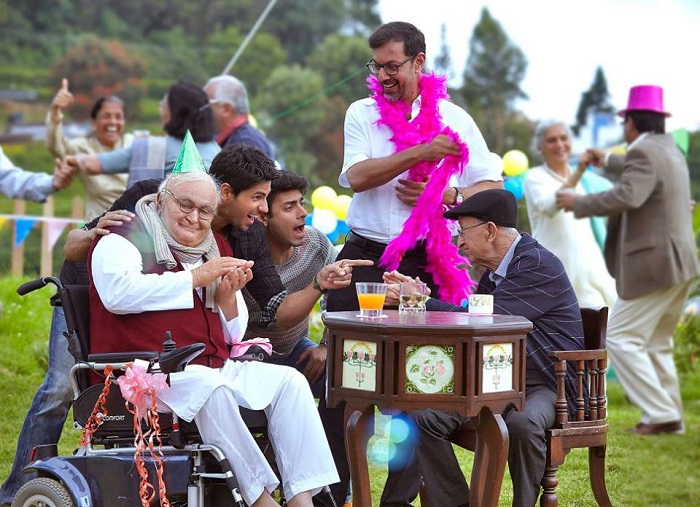 Fawad Khan plays the suave Rahul, a successful novelist, with great conviction. He's the elder brother who's the golden grandson of the Kapoor family. He's kind, sincere and loving. But it's the scenes in which he reveals his vulnerable side that makes him truly shine. For once, Bollywood has also tackled non-conformist choices (you need to watch the film to know more) with great sensitivity. The proverbial black sheep and the under-achiever is Arjun, played by Malhotra. He's good, but relatively raw when compared to the pitch-perfect performances by Khan and his on-screen parents, played by Rajat Kapoor and Ratna Pathak. Set in a modern family, is essentially a two-seater vehicle that excuses itself from the banal and hackneyed prescription, but endorses the longstanding theme of opposites magnetize. 20 minutes into the film and you will realize that it is not a regular rom-com. The music by Amaal Mallik, Badshah, Arko has already become chartbuster. The songs like Bolna and Sathi Re are well written and composed. The cinematography and production values are also high.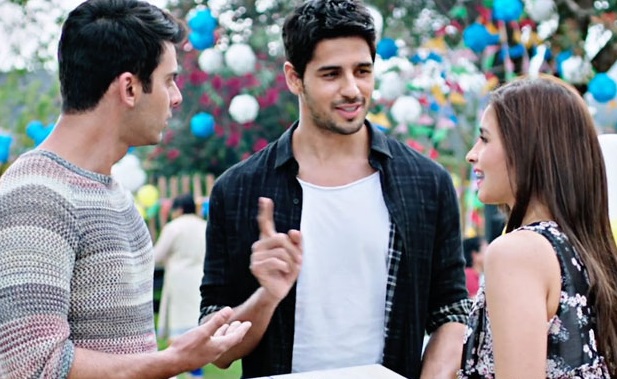 But the knock-out parts are in the interaction between the two brothers. The rivalry, their intimacy and the delicate strain of jealousy between siblings is subtly brought out. Director Shakun Batra does a fabulous job of not overdoing it. Alia Bhatt, who plays the winsome Tia, is instantly likeable. Rishi, as the naughty granddad, is cute for most parts, but turns stoic towards the climax. His make-up was distracting. Kapoor & Sons flourishes as a unit and is the sum total of mature performances by the entire Kapoor clan. Shakun Batra surprises once again with his mature direction in Kapoor and Sons.
Though many will complain that the film will attract city audience only but there is no doubt that he has done an excellent job. He has handled the emotional family sequence very well. The editing is top notch. On the whole Kapoor and Sons is fresh, Slick, breezy and therefore, not predictable, a quality very evident in the climax too. The film will make you laugh and cry but at the end you will have a smile on your face while leaving the hall. It's an entertaining emotional family drama which you just cannot afford to miss this one.