Today in Rajkot, Hundreds of supporters gather in Jasdan with Kunvarji Bavaliya during filing his nomination for by-polls.
"We are confident to win Jasdan by-polls with great majority", says BJP Koli candidate Kunvarji Bavaliya while talking to media.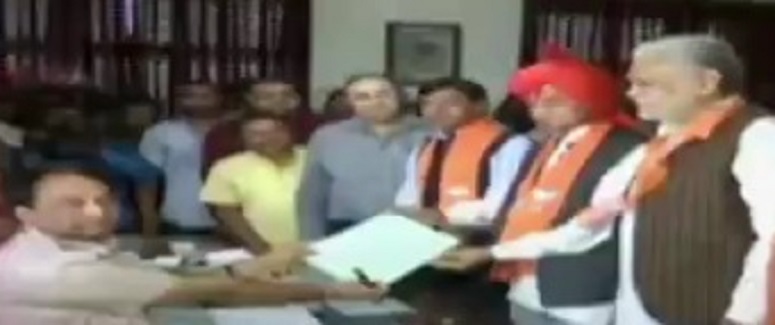 Gujarat Congress has told all his candidates to file nomination without giving mandate to any particular candidate.
Both the parties are applying full force to capture Jasdan seat.