Locaflea Winter JAM 2017 launched in Ahmedabad
Locaflea is a mobile and web only marketplace where people from all over India connect to buy and sell unique goods. It's a marketplace brought to you where the promotion for each product is reached out to India. That is where we say "India Bechega India Ko".
Locaflea is a venture of Ahmedabad based Venture Hub Pvt. Ltd. It's an Online Commercial Centre stage that interfaces talented skilled workers, micro and small business visionaries with clients across India.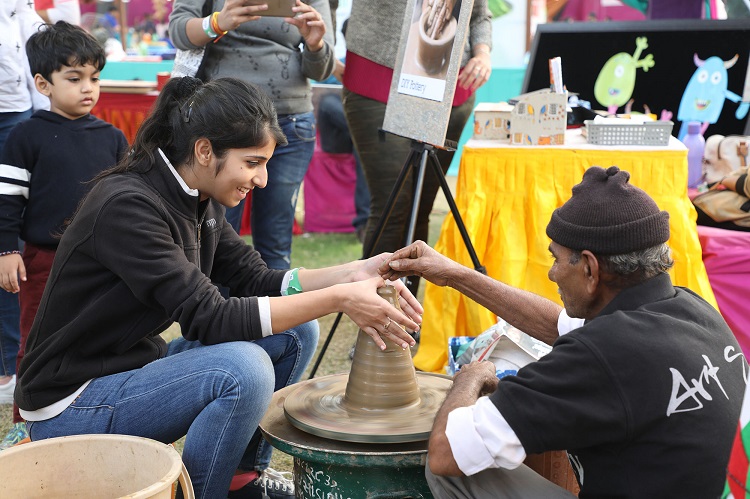 Locaflea is not just about offering; it is about supporting growing business visionaries. What's more, in an attempt to do as such, Locaflea has setup wide emotionally supportive network for merchants. Venders can utilize sanctioned bookkeeper helpdesk, mentorship program, and helpdesk of expert photographers so they can put their best foot forward!
The 2nd Edition of Locaflea is here in Ahmadabad. This edition is named as Winter Jam where you will experience the most happening flea market in the city. Locaflea is not limited as an online platform it also offers its patrons an offline platform as flea market event. Locaflea brings to us the locaflea winter jam.
We are getting more than 170 best upcoming popup shops showcasing and branding their products. With over 30 food stalls serving the best food at one place. Lots of fun and live music at the venue a full family entertainment along with kids fun area for lots of activities… and much more… To keep you happy through the weekend..!!
Highlights:
• Check out the 12ft Robot at the venue
• For the first time bringing Premium Mens Accessories
• Experience the Science Lab for Kids
• Fulfill a wish at the Hope Wall
• Get to buy the most creative DIY electronic block toys