Today in Ahmedabad city, a long   queue of Traffic Brigade was seen in Mithakali area.
Traffic Brigade applicants lined up outside Traffic Brigade office to collect Application Forms in Mithakhali right from 6 am in the morning. Queue of thousands of applicants ran from Mithakhali Char rasta to Swastik char rasta.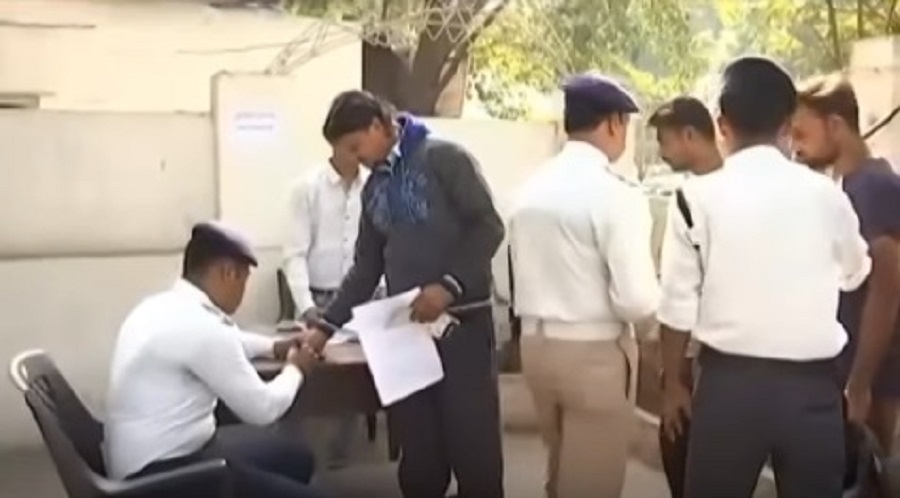 Some applicants had come to Ahmedabad from other cities of Gujarat in hope of a secured job. Applicants included both boys and girls and nearly 2,000 Application Forms were distributed in peaceful manner.
Traffic Brigade authorities made security arrangements to avoid untoward incident.
Some figures about vacancies visavis number of applications against vacant posts of Gujarat government is presented below:
Sr No  Department            No of Posts   Number of Applications received
    Vanrakshak                             334                          6,25,000
    Mukhya Sevika                       512                           2,00,000
    Nayab Chitnis (class-3)           77                           3,00,000
    Research Officer                         7                                  6,000
    Surat Mahanagar,Beldar      702                               55,000
     Sweeper                                 1462                               80,000
     Tet (class-3)                          3262                            1,80,000
     TAT                                        2460                            1,47,000
     GSRTC                                   2200                           2,15,000
     Deputy Mamlatdar                 412                           4,25,000
     Staff Nurse                               700                           1,00,000
     Panchayat Talati, Jr Clerk   1819                        23,00,000
     LRD Lokrakshak Dal             9713                         8,76,000
Total vacancies versus number of applications received in lakhs and thousands reveals the fact and condition of unemployment in Gujarat.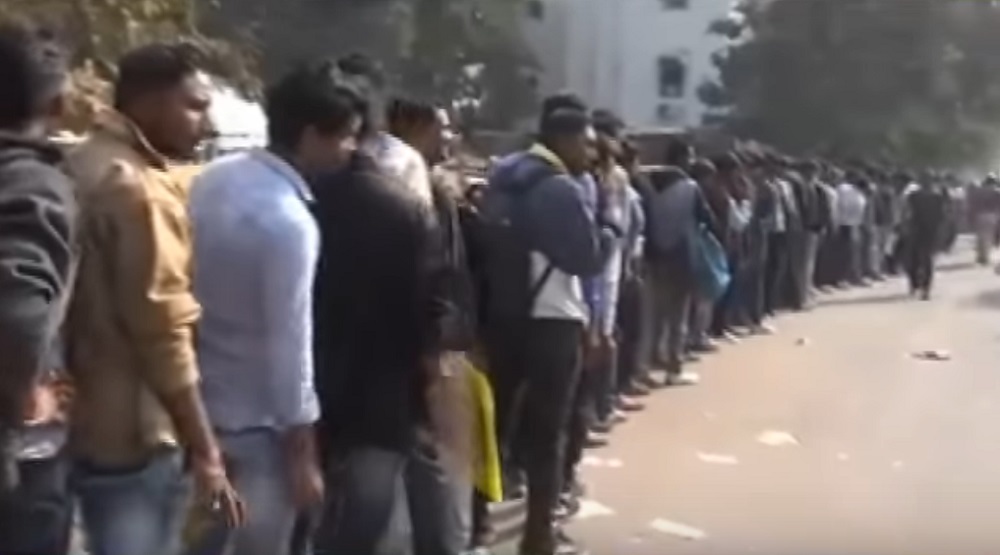 Whatever tall claims government make but long queue of unemployed youth depicts pathetic situation of frustrated youth roaming around in hope of a secured job.
Patidar leader criticized Gujarat government and stated that there are 50,00,000 youth unemployed in Gujarat.Gujarat MLA Alpesh Thakor will take our Nyay Yatra from Gandhi Ashram to Gandhinagar as a protest march after paper leak of Lokraksha Dal recently.