Rajkot Crime Branch has arrested girlfriend Ashwini and Rizwana Sheikh along with 5 sharp shooters of Anis Ibrahim gang. Crime Branch may formally arrest Ashwini.
In Mumbai Crime Branch has intensified the investigation on 5 sharp shooters of D Gang. 2 girls also came in police custody. 1 girl who is girlfriend of Ramdas, is involved in killing of Rajkot based businessman. Out of 2 persons, Vinit had stayed with his girlfriend and Ramdas had stayed with 2 girls in hotel at Rajkot. Investigation on who is girlfriend of Vinit Jalate and other girl is being probed by the agency.
2 Sharp shooter of Ramdas gang are also arrested, Crime Branch is coming with all them to Rajkot. All 5 arrested are resident of Mumbai and involved in murder of Jamnagar based businessman. Crime Branch will produce them in Rajkot Court tomorrow.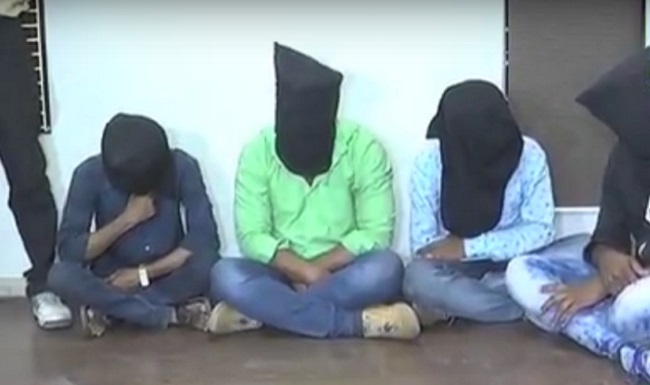 4 Sharp shooters of Anis gang had come to Jamnagar for murder of businessman. They were arrested by Rajkot Crime Branch before they could execute plan of murder of businessman.