Today Prime Minister of India Narendra Modi met many Bollywood personalities including Bollywood actors and actresses.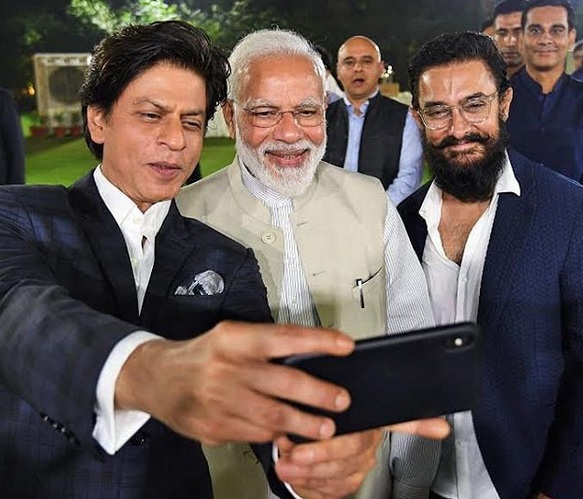 PM Modi had a lengthy and healthy discussion with leading  Bollywood stars including Shahrukh Khan, Aamir Khan, Kangana Ranaut, Jacquline Fernandez, Ekta Kapoor and Kapil Sharma.
PM Modi had open discussion on Change within & the role artistes can play in spreading awareness of the messages of Mahatma Gandhi on 150th birth anniversary of Gandhiji. Also PM shared an idea of a University of Cinema.