On Sunday in Canada, a group of Indian Canadians extended support to Narendra Modi ahead of Lok Sabha Elections 2019. Here is a glimpse of  Indian community from Scarborough and Brampton , here in Tornoto gets united  to express support for NaMo and #WorldWantsModiAgain with a flash mob dance.
After organizing 'Chai pe charcha' at Scarborough, large number of Indo-Canadians organized a car rally in support of Prime Narendra Modi on Sunday at Brampton.
Indo Canadian community member Naresh Chavda hailing from Surendranagar Gujarat took lead in organising the programme.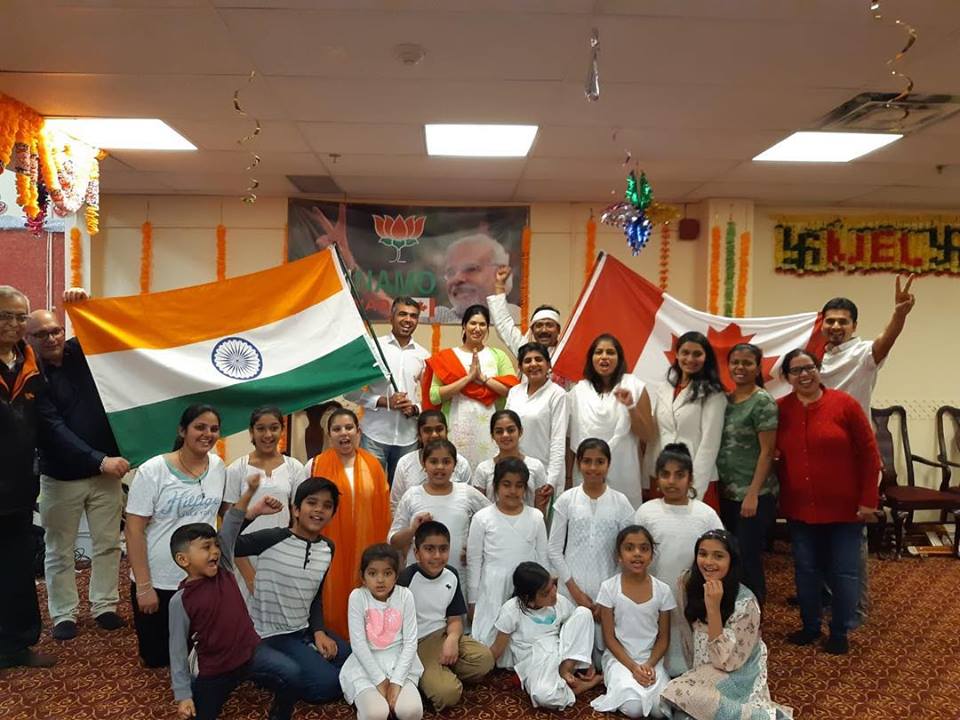 NRI and NRG Supporters carried Indian Tricolor and looked forward to victory of Narendra Modi again.
Many students and parents participated and danced on patriotic songs.
Similar event was held in Sydney by BJP and NaMo fans by holding a car rally. A fever in favour of NaMo is getting built up for 23rd April election day.