On Gurupurnima Vijay Rupani visited Swaminarayan Sect's Vadtal Temple
Today on auspicious day of Gurupurnima, Gujarat Chief Minister Vijay Rupani expressed his gratitude towards people who have significantly influenced his life. He send Greetings on #GuruPurnima on his twitter handle.
Also, in the morning he visited Swaminarayan Sect's Vadtal  Temple at Nadiad. Gujarat Chief Minister meet saint of Swaminarayan sect and got their blessings.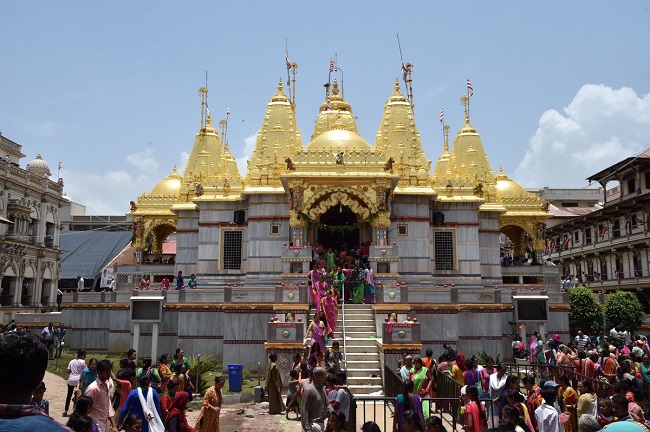 Gujarat CM inaugurated Hospital in Nadiad also. Lot of devotees visited Vadtal temple due to Gurupurnima.

MORE ON "Rupani","temple","Gujarat"
Vijay #Rupani #new Gujarat #CM #offered #prayers at #Jagannath #temple in #Ahmedabad https://www.gujaratheadline.com/vijay-rupani-new-gujarat-cm-offered-prayers-at-jagannath-temple-in-ahmedabad/
#Gir #Somnath Temple #prayers offered by #Gujarat #CM Vijay Rupani & Bhupendrasinh Chudasama https://www.youtube.com/watch?v=cZrxkdKv9Kk
#Gujarat Govt|events|Gujarat #CM #Rupani offer prayers at #Ambaji #Temple Banaskantha https://youtu.be/FFWmzs648Wc