One more accused Mayank Tiwari was arrested from Vadodara who was giving fake identity as PMO official
*accused Mayank Tiwari from Sama area was arrested by Vadodara Police who was trying to influence administrators of private universities and schools in the city by showing fake identity – primary source fake PMO official in Vadodara offered to Parul University, " My hard work, your money", a man has been arrested from the city of Vadodara in Gujarat.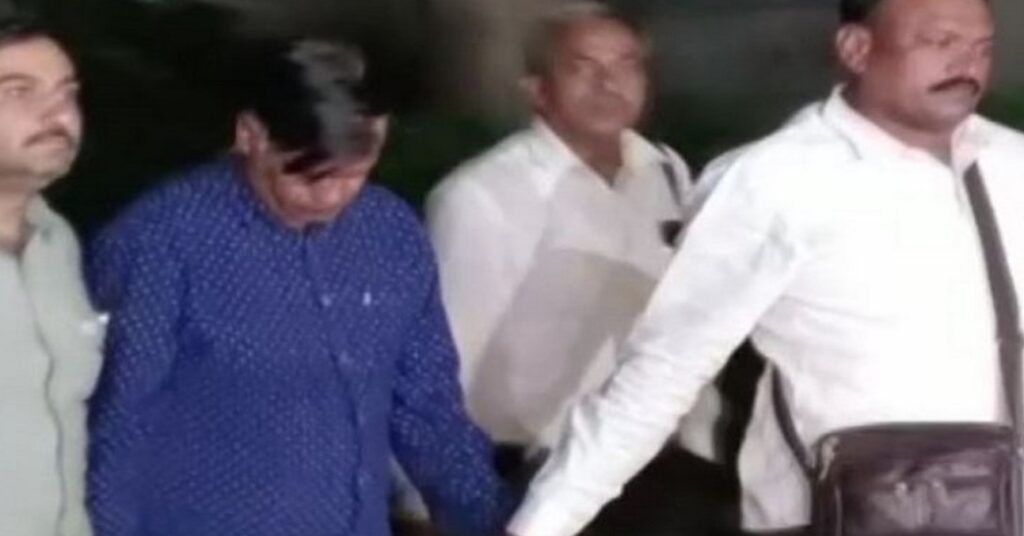 This person was trying to cheat by pretending to be an official of PMO Prime Minister's Office. The accused has been arrested for posing as a PMO officer and trying to impersonate him of a huge amount of money with his fake identity to ensure admission of two children in a private school, police said. The police officer said that accused has been identified as Mayank Tiwari. Significantly, earlier Ahmedabad resident Kiran Patel was arrested from a 5-star hotel in Jammu and Kashmir on the charge of impersonating a senior official of PMO. Not only this, Patel had also enjoyed security by dodging the authorities in Kashmir. An official from the city's Waghodia police station said that Tiwari had entered admission session for the first time, identifying himself as a director (strategic advisor) in PMO. During March 2022 came into contact with school management and trustees. Tiwari sought help from the school to get his friend's two sons admitted. He identified his friend as Indian Army officer Mirza Baig to the school director. The accused said that Mirza is being transferred from Pune to Vadodara, so admission of children has to be done. On this the director suggested that he meet the trustee, who is associated with a private university in Vadodara. Accused Mayank went to meet the trustee and introduced himself as an officer of PMO. The accused offered to the trustee that if his expenses are taken care of, then he could use his influence to get the school advantage of field of education research and get them various projects.
With polished talks Tiwari took the trustees and director of the school in their confidence with the intention of extracting a large amount of money. Both the children also got admission in the school. A few months later, the trustee suspected Tiwari of being a PMO officer. He started talking to people around him and inquired about Tiwari. The trustees later found out that Tiwari was not a PMO officer and had cheated them.
On a complaint by the school administration, the Waghodia police registered a case against Tiwari on Friday and arrested him.
As per media source.