By Darshana Jamindar
Bhartiya Janta Party BJP Gujarat CR Patil and Gujarat chief minister Bhupendra Patel magic works in GMC Gandhinagar Municipal Corporation Elections for 44 seats.

BJP partymen are delighted with the results. Crackers were bursted at Kamalam office.
Gujarat BJP president CR Patil and Bhpendra Patel arrived at Kamalam. Patil offered sweets to CM Patel and shared happy monents for the party in Gandhinagar election.

Patil and Patel were thankful to partymen and gave encouraging speech at Kamalam.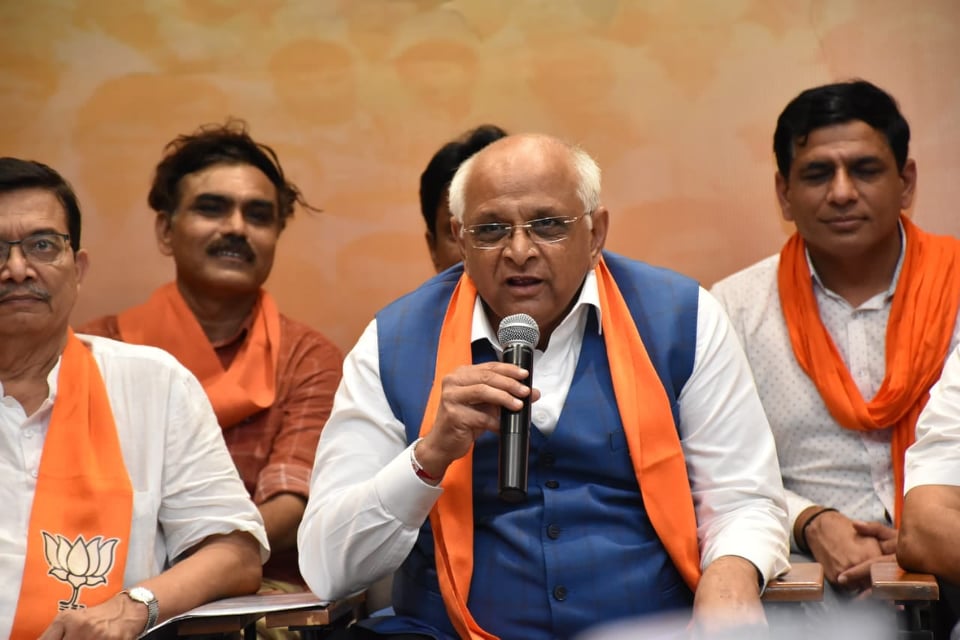 Results of GMC elections were declared in which 40 seats were captured by BJP, 3 seats went to Congress and 1 to AAP Aam Aadmi Party. BJP has given clean sweep to Congress.

AAP opened its account in Gandhinagar constituency with one seat.