PM Narendra Modi Gujarat visit : latest news and videos
Prime Minister of India Narendra Modi is on 2  days visit to Gujarat . In the morning, PM Modi arrived at Jamnagar airport where Gujarat CM Vijay Rupani, Deputy CM Nitin Patel, former CM Anandiben Patel and others welcomed him at the airport.

Later PM Modi offered prayers at Dwarkadhish Temple in Dwarka. He addressed a public meeting in Dwarka.
He laid foundation stone for cable stayed bridge between beyt dwarka and okha.
Subsequently, He will visit Surendranagar and  IIT Gandhinagar in the day.
Vadnagar gearing up to welcome PM Narendra Modi
Today in Mehsana is gearing up to welcome Prime Minister of India Narendra Modi to welcome in his native Vadnagar. People of Vadnagar, all eager to welcome their beloved PM. The city has been specially decorated and cleaned for PM visit. Railway station platform where PM used to sell tea is specially decorated.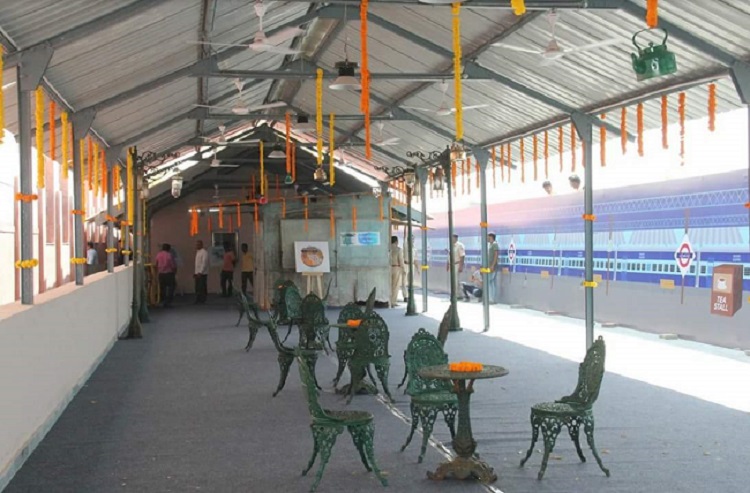 PM Modi would be on a 2 days visit to Gujarat. During his Gujarat visit, he will inaugurate events at Vadnagar, Mehsana, Bharuch and Surendranagar in Saurashtra.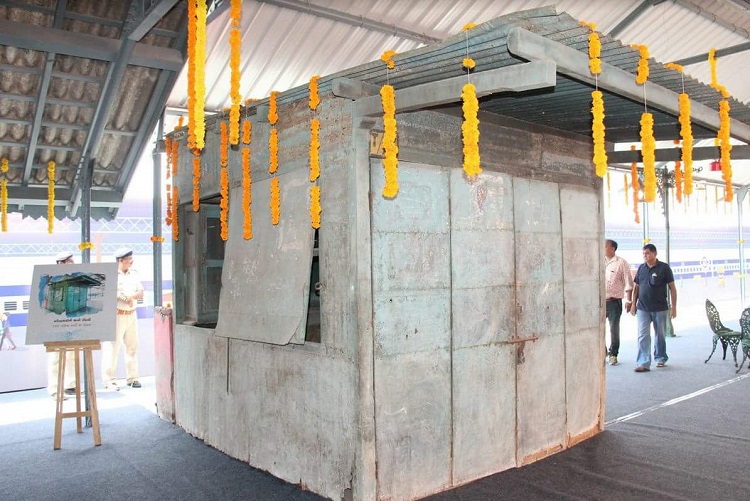 Narendra Modi's visit to Gujarat likely on October 16
Prime Minister of India Narendra Modi is likely to visit Rajkot and Bet Dwarka in first week of the October. As per sources, during the visit, he is likely to inaugurate two projects including modernisation of Rajkot airport. Gujarat government has granted permitted to initiate work on a bridge connecting Okha to Bet Dwarka, a famous pilgrimage place.
PM Narendra Modi visit to Vadnagar in October 8
In Mehsana, Prime Minister of India Narendra Modi is likely to come to Vadnagar on 8th October to inaugurate medical college. during 7th and 8th October PM would visit at public functions in Dwarka, Rajkot, Vadnagar and Bharuch.
Recently, PM Modi visited Gujarat for launch of Narmada Mahotsav and India Japan summit, ground breaking for high speed Bullet Train between Ahmedabad and Mumbai.
As per source.
Traffic Diversion: due to PM Narendra Modi visit to Ahmedabad
The two Leaders will Review the recent progress in the multifaceted cooperation between India and Japan under the framework of their 'Special Strategic and Global Partnership' and will set its future direction said MEA Ministry of External Affairs sources. It will be the fourth Annual Summit between Prime Minister Modi and Prime Minister Abe.

PM Modi is likely to visit the state on October 16 to participate in the conclusion ceremony of the two yatras – one from Mahatma Gandhi's birth place Porbandar and another from Sardar Patel's native Karamsad – organised. The programme is organised by BJP. However  PM Modi's visit has not been finalised yet.
Narendra Modi to visit Gujarat on 12th August for Narmada Mahotsav
Prime Minister Narendra Modi to visit Gujarat on 12th August for attending Narmada Mahotsav.
Narmada Mahotsav will be celebrated in Gujarat, by state government during 27th July to 5th August.

PM Modi will attend concluding ceremony of the Mahotsav on 12th August.
MORE ON "Narendra Modi","Gujarat"
PM Narendra Modi arrives for Vibrant Gujarat Global Summit 2017 at Ahmedabad Airport https://youtu.be/KcdKOr3JS4A
PM NARENDRA MODI'S DEPARTURE AT AHMEDABAD AIRPORT FOR RAJKOT https://www.youtube.com/watch?v=gLFmLazBWEE